By Aether Van Dyke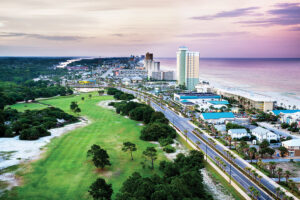 Panama City and the surrounding area have been heavily impacted by a myriad of events over the last couple of years. Hurricanes have battered the area, destroying businesses and homes alike. Economic collapses, which are happening all over America, have made their appearance known in Panama City as a result of the COVID pandemic, causing many residents to quarantine themselves for months. Because of these events, many residents in the community are often left without jobs, homes and hope, contributing to the already overwhelming population of homeless individuals that were living in Panama City previously. These individuals, in the midst of their devastation, have often found themselves in hopeless situations, turning to drugs, alcohol, or other unhealthy coping means. In spite of this, Panama City Rescue Mission (PCRM) is shining as a beacon of hope for all those whose lives have been affected by these and other unfortunate situations or circumstances.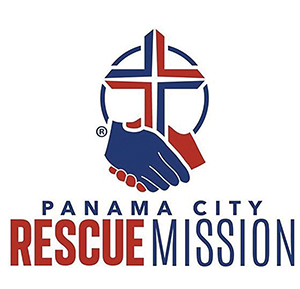 Panama City Rescue Mission was formed in 1973 by a group of Christian men who had a dream to provide a Christ-centered safe haven for those in need. The goal was and is to provide rescue, recovery and restoration to individuals who have found themselves in the destructive cycle of homelessness and poverty. PCRM provides emergency food and shelter to those who find themselves in desperate situations. This has been such a needed service for this area, as so many men, women, and families have found themselves lost when put out on the street. In addition, the organization offers further assistance for those who are truly seeking to turn their lives around. "If they are serious about changing their lives, they enter our new Life Transformation Program which focuses on the outcomes of Relationships, Health, Economic Stability, and Housing," President and CEO of PCRM, Stephen Fett, commented.
The organization credits its success to its program design and the people who implement it. Based on time-tested principles of leading a successful life, the PCRM strives to change people's attitudes by aligning their thoughts, feelings and actions toward a common objective. However, these positive changes have also come with challenges. The community's perception of PCRM is being shifted through a strategic public relations campaign, as many people remember the way it was run before the new program design. The old way of operation often left the individuals in the program with very little true, life transformation. When discussing PCRM's new model, Stephen had this to say, "Our new model empowers people to take responsibility for their results and do the hard work to change, otherwise they are exited from the program. After all, the resources are limited, we only want to invest in those that are willing to invest in themselves. The previous model fostered a Toxic Charity environment where the initial compassion and care progressed to dependence, then entitlement, and finally resentment. We never want to do for others what they could do for themselves."
The thing that really makes PCRM stand out is their incredible ability to integrate Christian beliefs and values with life success principles for high achievement. All too often organizations with similar goals to PCRM, while wonderful at displaying compassion and love towards other people, are missing the key components of giving these individuals practical tools that propel them towards a better future. Many times, these organizations are operated by people who are unfortunately barely above the desperate situation they are trying to pull others out of, and thus lack the necessary professional resources to implement a successful program. For the team at PCRM, the best thing about being a part of this organization is to watch people grow exponentially when they recognize the wisdom behind the Life Transformation Program. There is something incredibly powerful that takes place when people truly grasp the simplicity of faith over fear. Stephen put it this way, "I love to eradicate ignorance. People that lack understanding need knowledge through study. When they study the principles and apply them, their knowledge and understanding increase, and their life changes. When you change the way you look at things, the things you look at change."
Going forward, Panama City Rescue Mission plans to expand to the point they can always be meeting the new influx of people seeking assistance. The organization also looks forward to starting several social enterprise businesses, which will be operated and staffed by individuals who have come to PCRM for life transformation.
Panama City Rescue Mission has two locations in Panama City. The Gateway Men's facility is at 609 Allen Avenue and the Gateway Women and Children's facility is at 1313 E. 11th Street. They can be contacted either by telephone at (850) 769-0783 or via their website at www.pcrmission.org. Be sure to reach out to PCRM if you or someone you know finds yourself in a desperate situation. There is always hope for a better future.