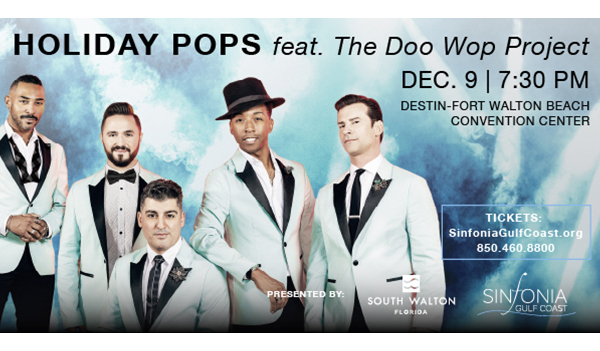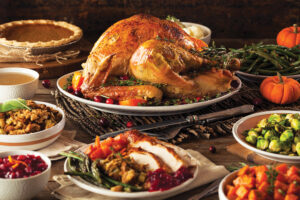 It's that time of year again: while friends and family farther north shiver their way into winter, you wake up to another beautiful 80 degree day at the beach. You're lying there, thanking your lucky stars you live in such an amazing spot and staring absentmindedly at a cloudless blue sky when suddenly you realize: Thanksgiving is three weeks away! Once you've come to terms with the start of another holiday season and between the hustle of turkey prep, travel planning, and cranberry crushing, why not leave some time to properly show your gratitude by giving back? Our community might be small, but it's also mighty, and it's all due to people like you. Your willingness to step up and contribute makes our beach-side city the special place that it is. With the spirit of giving back in mind, together with the Panama City Beach Chamber of Commerce we've compiled a short list of local organizations working double-time during the holiday season (and many of them year-round) to make sure everyone has food on the table, clothes on their back, toys under the tree, and the volunteers they need to do all the rest. Studies show that giving is good for your mental health so consider some of the following options this holiday season if you're looking for a way to show your community (and yourself) some love.
Save the Closet: Save The Closet is a Florida nonprofit disaster relief organization created following Hurricane Michael in 2018. In the past four years, they've provided over 16,000 people in five states FREE new and gently used clothing. This has been accomplished with amazing volunteers and no salaries! They have recently been asked to serve our neighbors in Southwest Florida and can make it a reality, with the support of our community. However, they need financial support to accomplish this goal. They just completed the first visit to the largest shelter in Fort Myers and are scheduling return trips every two-four weeks until they can set up a temporary hub in the area. Clothing donations can be dropped at 12202 Hutchison Blvd, #400, Panama City Beach, FL 32407. Specifically requested items in SWFL are Men's clothing of all sizes, plus-size Women's clothing, lightweight jackets and hoodies for all genders and sizes, sturdy shoes, children's clothing, leggings, and rolling luggage/totes so people can secure their things. Send monetary support to Save the Closet via PayPal at info@savethecloset.com or mail checks to the main location. Contact katy@savethecloset.com for more information.
Elevate Bay: Elevate Bay is Bay District Schools' mentor initiative. Our goal is to provide support and encouragement for our local K-12 public school students experiencing some of the most difficult challenges in history. We are confident our students and teachers are working diligently to close the learning gaps many of students have experienced over the last few years. However, we are not blind to the extra load they're all facing currently. Our school based mentor program offers several mentoring options (One-on-One, Classroom & Lunch Buddy). These various options allow for flexibility while creating an environment for our community members to make a tangible difference in both the day to day and the future of our students. Members can support their neighborhood school/teacher or select a school close to their place of business to make the process more conducive to their schedule. All mentoring takes place during the school day and is supervised by the teacher/administration.
Mentors start by completing a simple application followed by a New Mentor Orientation session. As these have been completed mentors will be ready to begin supporting a classroom/student at the school of their choice. With our entry level commitment of two visits (thirty minutes each) we provide space for everyone to invest their time consistently without feeling overwhelmed by a new process. We currently have over 300 students on our waiting lists that would benefit from the support of a positive adult role model. Please consider our opportunity when looking for a way to give back to Bay County! We know our students would be grateful.
Please contact Stacey Legg, Program Coordinator, at LEGGSL@bay.k12.fl.us or call (850) 767-4128 for more information.
The PCB Senior Center and Angel's Pantry: The PCB Senior Center is proud to be partnered with An Angel's Pantry, run by Sally Sparks. Sally is retired after 30+ years with the Bay County Sheriff's Department. During her time with the Sherriff's office Sally was made very aware of the problem with people going hungry right here in Panama City Beach and surrounding communities. From there her mission to feed people in need was born and her passion turned into An Angel's Pantry. The PCB Senior Center had previously run a food drive every so often to help fill the pantry. The need has become so great that we now keep it going 365 days a year. Our members and the PCB community are so generous. In Sally's words "we can always count on our Senior Citizens to help," and we are honored to play that role! Tables are set up in the lobby Monday through Friday 9 a.m. – 3 p.m.
Backpack Blessings: Backpack Blessings, a not-for-profit organization feeding school aged children on the weekends, is hosting a food drive Nov 1 – 30. On average, 265 individual bags are packed and delivered weekly. The number of students continues to grow each year. The backpack includes 2 breakfasts, 2 lunches, 2 dinners, as well as snacks for one child.
We are asking for individualized packaged items in bulk or single servings. We need Ramen noodles, packets of oatmeal, cups of applesauce, single serving size peanut butter, crackers, cookies, cans of chicken or tuna, individual sized mac and cheese, and snack sized items.
Food donations can be dropped off at Keller Williams Success Realty Monday – Friday 9 a.m. to 5 p.m. Located at 7923 PCB Parkway PCB, FL. 32407. Please contact Jenna Hall (850) 588-7515 or email hallinhearts@gmail.com for questions or to make a special donation to Backpack Blessings.