Florida Jeep Jam
May 12-15, 2021
Frank Brown Park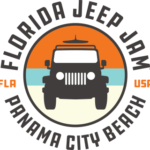 Florida Jeep Jam continues to transform PCB into the top Jeep destination location for all Jeep owners and Jeep Clubs. Get ready to meet-up with fellow jeepers on the beach, as thousands of Jeep lovers roll into the area throughout the week and stay for the weekend. In less than four years, Florida Jeep Jam has already posted record Jeep attendance numbers, exceeding the numbers from initial years of nearly every Jeep Event in the Southeast and East Coast. Celebrate National Jeep Go Topless Day with Florida Jeep Jam. Visit www.floridajeepjam.com for more information.
Pepsi Gulf Coast Jam
June 4-6, 2021
Frank Brown Park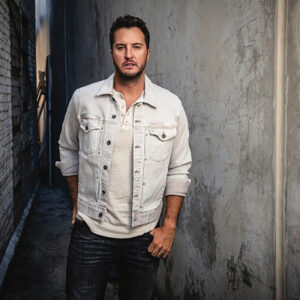 Join us for the seventh annual Pepsi Gulf Coast Jam at Frank Brown Park! From June 4-6, you can enjoy the most exciting acts in country and southern rock music today. This year's headliners are Luke Bryan, Brad Paisley and Lynyrd Skynyrd. In the morning, live it up at the beach, enjoying sublimely soft sand, crystal clear waters and the best in outdoor recreation. Spend the afternoon jamming your heart out to the best country music. Dance away the cool nights with sounds as fresh as a sweet Gulf breeze.
Visit www.gulfcoastjam.com.
Jam on the Coast 5K
The PCB Chamber & Pepsi Gulf Coast Jam Staff are excited to bring you Jam on the Coast 5K, presented by Visit Panama City Beach! This inaugural 5K event will take place on Saturday, June 5th, and gives an exclusive coupon to save on tickets to the most anticipated concert of the year, Pepsi Gulf Coast Jam! The race begins and ends in Frank Brown Park, with an after-party at Texas Roadhouse. All 5K runners will receive a short-sleeve shirt, and all finishers will receive a medal.
UNwineD
June 4-5, 2021
Aaron Bessant Park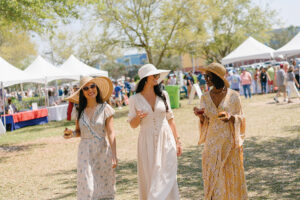 A two-day Southern garden party in Aaron Bessant Park featuring superb craft beer, spirits, and wine from around the world, plus culinary creations by Northwest Florida's leading chefs.
Friday Night Kickoff Party Hosted By Southern Living
Visit Panama City Beach has partnered with Southern Living magazine to add extra prestige to the festival, with Southern Living hosting an exclusive event on Friday to kickoff the weekend event. This one-of-a-kind night offers "Top Chef" winner Kelsey Barnard Clark, custom cocktails, live music, and more. Only 250 tickets are sold to the Kickoff Party and include admission to the entire weekend of events. You must be 21 or older to attend the Friday night event.
The Grand Afternoon Tasting
UNwineD officially gets underway with The Grand Afternoon Tasting. Wander from booth to booth while tasting the best craft beers, wine and spirits from around the world, and sampling delectable creations from leading chefs in the area. Browse through Art & Vendor Row filled with local shops and boutiques, and be sure to also stop by the Southern Living tent for home decor, cook books and more! Tickets are limited to this event. You must be 21 or older to attend the Grand Tasting (accompanying children 12 and under permitted).
Visit www.visitpanamacitybeach.com/unwined.
Local History Photography Exhibit At The Bay County Public Library
The Bay County Public Library's will display the Downtown Through The Years photography exhibit throughout the month of May. The show has been organized by the library's Local History Department which preserves print materials, artifacts, and photographs. The photographs highlight Harrison Avenue and Downtown Panama City beginning in the 1900s. Check out how the businesses, cars, and fashion have changed over a hundred year span of downtown history! Admission is free and on view during regular library hours. The Bay County Public Library is located at 898 West 11th Street in Panama City.
Library Hours: Monday – Wednesday (9 a.m. – 7 p.m.) and Thursday – Saturday (9 a.m. – 5 p.m.) Local History Hours: Monday – Friday (9 a.m. – 4:30 pm)
Do you have photographs that document Bay County history? The Local History department continues to accept photograph donations or can make a digital scan of the original for the collection. Donations require visiting the Local History Room and filling out a Deed of Gift Form. For more information, visit www.nwrls.com or call Local History at (850) 522-2132.
PCB Library Events
The Northwest Regional Library System and Panama City Beach Library offer numerous classes, book club meetings and readings for adults and children, both in person and online via Zoom. Visit www.nwrls.com/events for this month's calendar.
PCB Senior Center May Events
May is bursting with activities at the PCB Senior Center. Stained Glass classes (Wed. 10 a.m.-12 p.m.) and Coffee Shoppe (Wed. 8:30-9:30 a.m.) are returning, Hand & Foot (Wed. 12:30 p.m.) and Dominoes (Tues. 1 p.m.) are off and running. Yoga, Exercise, Painting Partners, Flow Art and Embroidery on Cards are also on the calendar.