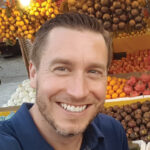 By Steven Harley, CEO, CFO, Head Janitor
Welcome to Total Laundry Services of PCB, your local one-stop shop for all your coin laundry, dry cleaning, comforter cleaning, and wash/dry/fold needs! Formerly known as Lakeside Coin Laundry, Total Laundry Services recently purchased and renovated the entire space! We have added much bigger washers, dryers, and some fantastic services as well.
For instance, we now accept credit/debit cards through our front desk for any services provided, as well as accepting credit/debit cards on the washers and dryers! No cash or coins? No problem! We also have two brand new change machines.
Furthermore, we are currently processing the dry cleaning at our company-owned plant in Destin, so we now offer the fastest turnaround time on dry cleaning. Our huge washers/dryers on site are perfect to process those bulky comforters as well.
We offer military discounts, loyalty discounts, and have the friendliest staff in Panama City Beach. Please come visit us today and check out our fully renovated store!