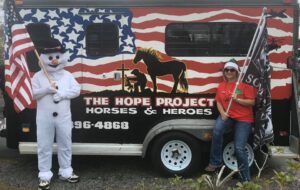 All veterans, first responders and their families are invited to join The HOPE Project's cowboy Christmas fun at "Christmas of Hope," Saturday, December 12 from 5 to 7 p.m. The event will take place at the new HOPE Riding Center located at 10835 E Highway 20, Youngstown, FL 32466.
There will be Christmas fun, horses, toys and great food from Texas Roadhouse!
Please RSVP via Facebook at https://www.facebook.com/events/138346881008864 or call 850-896-4868.