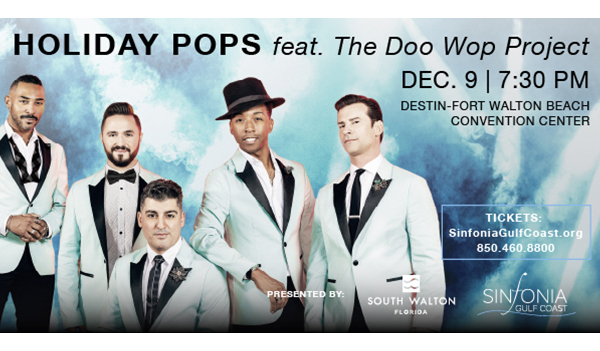 By: Kim Brazell, Marketing Director, Flooring Depot of Panama City
I was sitting in my hair stylist's chair on a sunny Saturday morning, and we were chatting as she worked. She asked where I worked, and I said Flooring Depot of Panama City. She said, "I need to come to see you guys. We are building a spec house and I was just going to go to the big box store to find my flooring."
Although the "big box" stores are great and have wonderful employees, I told her there was nothing like working with just one person when you are designing a home from the ground up. That conversation got me thinking about why it is so important for customers to choose a store wisely. So here are some reasons why shopping at your local retailer is important.
Customer Service
Like I said, "big box" stores are great for what they are. I shop there a lot for different things, but I also try to support local merchants as much as possible. Like my stylist, when you are renovating or building a home, you make many decisions all at once, so it helps to have someone dedicated to helping you. For instance, here at Flooring Depot, you work with the same salesperson throughout your sales process. They get to know you and your likes and dislikes. They will guide you through the process and help you choose the best product for your budget and needs. Our sales associates follow your job from start to finish and can even help answer questions about installation and turnaround times. With a "big box," you are at the mercy of who's working in that department on that day.
"One of the best things about working with a local retailer like ours is that personal service," says Barry McEntire, owner of Flooring Depot of Panama City and Flooring Depot PCB. "Our sales professionals get to know our customers and can help them with almost any question or issue that comes up. We have customers return to us for additional products because they had such a great experience the first time. That means everything to us."
Choice
If you are looking to build an inground pool, you don't go to a "big box" for that. It isn't something they specialize in. You go to someone who does that specifically. The same should hold true when you are purchasing a floor. Flooring Depot of Panama City's showroom is more than 13,000 square feet of just flooring. They offer everything from luxury vinyl plank (LVP), which is hugely popular here in Florida, to tile for both indoor and outdoor uses, carpet, hardwood, patio pavers, and stacked stone.
In addition, there are many products in stock, which means no waiting and no shipping costs for customers. Right now, with continued supply chain issues because of the pandemic, that is hugely important for both residential and commercial customers who are hoping to start and finish a job within a tight timeline.
"Because we specialize in flooring, we work with almost all the large flooring manufacturers including Southwind, Mohawk, Shaw, COREtec, Mannington, Karastan, Engineered Floors, Happy Floors, and many, many more. Our selection is much broader than a "big box" and when you walk into our showroom, you can see the products on the floor. We want our customers to be able to envision what a floor would look like in their home and the easiest way to do that is to have it on the floor," says McEntire.
Price
The third reason why you should think about choosing a local retailer is price. A local store has a little bit more flexibility with pricing than a bigger box store, which has a large overhead and is limited on what they may be able to do regarding price. Local retailers maintain a lower overhead cost and can often get you a better deal for the money.
"We want you to love your flooring and that means loving the price too," says McEntire. "Because we work directly with the manufacturer, we have some flexibility in giving you a great deal on your product. In addition, we aren't going to try and sell you something that you can't afford or that is outside your budget. There are so many beautiful, affordable choices out there that's something that doesn't need to happen."
Finally, when you support local businesses, you are also supporting your local economy. Smaller businesses rely on building a diverse customer base to thrive. They don't have other stores in other regions or states to help support a store that isn't doing well. Their customers are their lifeline. By supporting them, you are helping create a thriving business, which in turn creates jobs and is great for creating a vital economy.