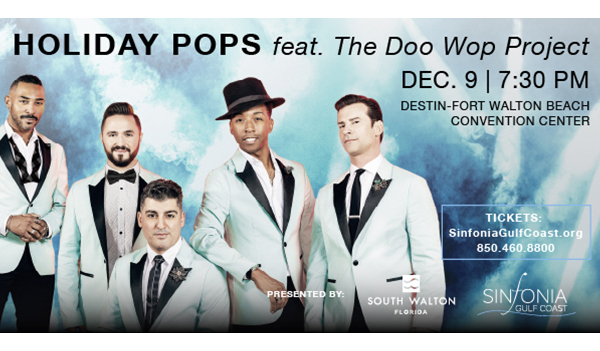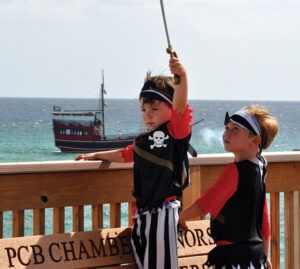 Ahoy mateys and fair maidens! Visit Panama City Beach invites medieval revelers and swashbucklers of all ages to join in the celebrations of the annual Pirates of the High Seas & Renaissance Fest. Setting sail on October 7-9, 2022, the action-packed weekend will feature fireworks, a renaissance fair, a pirates pub, live entertainment, parades, a treasure drop and more! In addition to plenty of pirate-themed activities, attendees can experience an enchanted artisan marketplace and medieval games with the new addition of the Renaissance Fest.
"We are thrilled to host this year's Pirates of the High Seas Fest with the exciting introduction of the Renaissance Festival, says Dan Rowe, president and CEO of Visit Panama City Beach. "This is one of our most fun and unique fall events here at the Real.Fun.Beach, and we have an fun-filled schedule of pirate and medieval-themed adventures for families to enjoy."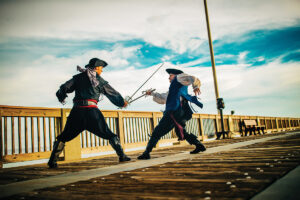 Beginning October 7, follow the clues and embark on the exciting treasure hunt in Panama City Beach. In-person participants can scan the QR code found on the Pirates of the High Seas Fest webpage or download the GooseChase app and enter the game code: PIRATES to begin. The app will provide clues as participants navigate their way through the treasure hunt. To prepare for your voyage, Pirate Swag, which includes a bandana, foam sword, pirate tattoos and an eyepatch is available for pickup at the Visitor Information Center, Aaron Bessant Park or Capt. Anderson's Marina (Sunday Only). The first 25 participants to complete the treasure hunt will receive a ticket to Panama City Beach's Skywheel attraction. Online treasure hunters can start the virtual hunt on the Pirates of the High Seas Fest webpage and will receive their prize in the mail upon completion.
Celebrating the legacy of the pirates who once roamed the Gulf of Mexico and pillaged the Emerald Coast, this one-of-a-kind festival tells the tale of Dominique Youx and his krewe of loyal buccaneers through staged pirate battles and storytelling. Attendees will learn the famed legend of the mighty men who fought to defend Panama City Beach from invaders looking to steal the destination's jewels in the early 1800s.
To see the full schedule of events please visit www.visitpanamacitybeach.com/pirates-of-the-high-seas.
For more information, follow Visit Panama City Beach on Facebook or visit https://bit.ly/3zoMw8P.