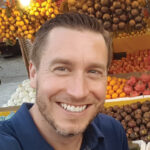 By Steven Harley, CEO, CFO, Head Janitor, Total Laundry Services
In this issue, we want to talk about dry cleaning! Dry cleaning is a mystery to most customers and the general public.
There is nothing "dry" about dry cleaning; it is just a term used to clean clothing/garments in a solvent, not water. This special solvent is lighter than water so it doesn't penetrate clothing and swell fibers like water tends to do. Therefore, there is significantly less shrinkage and color loss when you dry clean items instead of washing them! At Total Laundry Services, we are the only dry cleaner on the Emerald Coast that uses an earth friendly, environmentally safe, silicone solvent. It is gentle on clothing, safe for our employees, and won't leave any strong odors behind!
The other reason it is called "dry" cleaning is because the garments enter the machine dry and dirty, and come out dry and clean. The special dry-cleaning machine not only cleans the clothing in solvent, it dries them as well. Each cycle lasts 50 minutes, then onto our commercial steam presses it goes! There they're treated for stains, pressed and then packaged for delivery or pick up.
It's a good idea to bring a spot or stain to us, too. Some stubborn stains can remain even after you try a gentle machine cycle or handwashing, especially set-in stains. To better serve you, let us know where the stain came from when you bring it in; we use different processes for spot treating stains based on their type.
Once you get your dry-cleaned garments home, you might want to take off the plastic bags and switch out the wire hangers to allow your clothes to breathe and avoid unwanted lines that can be created in some areas of shirts and dresses over time. Those are meant to temporarily protect your clothes until you get them home.
Items that should always be dry cleaned include men's dress shirts, wool, dry-clean-only staples such as business suits, silk blouses, cashmere sweaters, etc., and oil and grease stains (dry cleaning will absorb oils on fabric, such as body perspiration, food, blood, motor oil and other stains that water can't remove).
When you pick up your clothes from Total Laundry Services, you will feel almost as good as purchasing it new from your favorite store! Visit us at 16813 Panama City Beach Pkwy, Panama City Beach.