By Laura Laspee
I was convinced I didn't need to join a gym to get into shape. In 2018, I lost 35 pounds with the help of a Nutritionist who advised me the only way to tone my body was to exercise. So, out came the hand weights, exercise DVDs and sneakers. I was determined to keep the weight off.
I quickly became disinterested in trying to do this on my own. My thoughts turned to joining a gym to help me. I started to ask my friends and library patrons who were gym users what they liked about the gym they used. Overwhelmingly, I heard great reviews of a local gym here in Panama City Beach.
Owners of our local Workout Anytime, Larry and Monica Lock say their gym is just like the TV show Cheers, "It's where everyone knows your name". Larry moved to Panama City Beach in 1997 after graduating from college in Bowling Green Kentucky. He began working for the Bay County Sheriff's Office, and soon met his future wife, Monica. Monica is originally from Phoenix, and the two met while both were working in the Narcotics Unit with Panama City Police Department. She recently retired after 23 years in Law Enforcement and now helps Larry run the gym he opened in 2012.
The staff at Workout Anytime is friendly and professional. At any given time, you can find staff cleaning machines, answering phones, and helping members learn how to use the equipment. When I asked Larry what makes his gym different than the others, he replied "We care!" He said that new members are often worried gyms are intimidating or overwhelming, "but give us a chance to show you that it's not, we are here to help, all you've got to do is walk through the door." I can say from personal experience that the hardest part of joining this gym was walking in the front door. I had arranged a tour through their Facebook page and when I walked in, I was greeted by Sarah and then introduced to Larry. He answered every question I had and took the time to explain how their membership worked. They have three different memberships you can choose from, Basic, Premium, and Family Add On. Larry and Monica also work one on one with clients who need Personal Training. After a recent surgery I had, I have been working out with Larry. He is motivating and patient. Another cool thing about Workout Anytime is that with a membership you can work out at any of over 100 clubs throughout the country. The company believes that once you become a member at your home club, you become a member at every one of their clubs. They give you a key card with a membership number on it and you scan it every time you enter the gym. If you are wanting to work out after hours all you do is scan your card on the entrance door to gain access to the gym.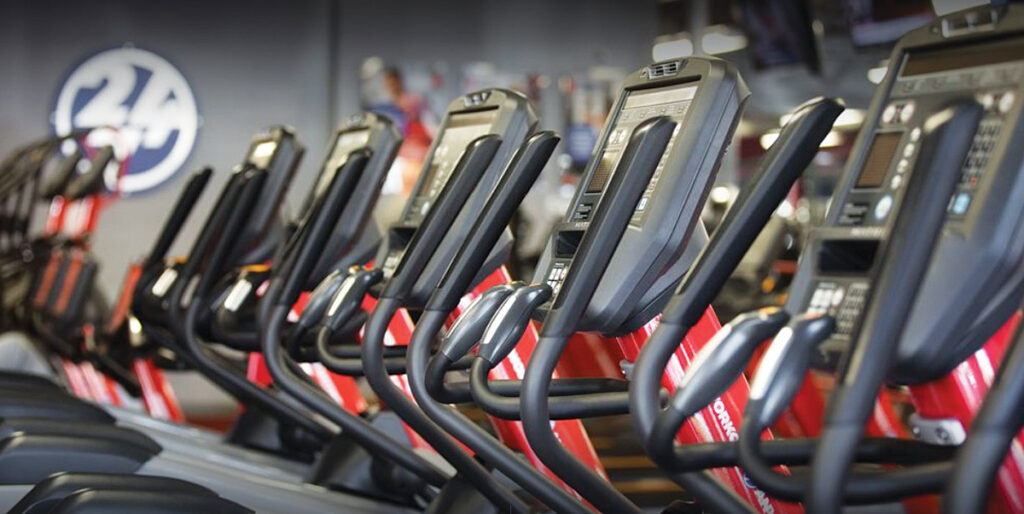 The gym has multiple equipment for all levels from beginner to advanced. They also have a tanning bed and HydroMassage, which is wonderful after a tough workout. Both Larry and Monica's favorite part of owning Workout Anytime is watching people become better versions of themselves. Larry believes in improving the lives of people on both a physical and mental level. Mental health to him is as important as physical health. He sees the social aspect of his gym as a healthy way for people to interact. More than 40% of our members are either retired or close to retired people using the gym. It is interesting to me to see the same faces in the gym on the days when I work out. You are never too old to join a gym. Believe me, If I can do it, so can you!
Give Larry or Monica a call at Workout Anytime to find out more about their amazing gym. They can be reached at (850) 708-1247 or stop by the gym. It is located at 12117 Panama City Beach Parkway, Panama City Beach. Email Larry at llock@workoutanytime.com.
You can check out Workout Anytime on the web at workoutanytime.com on Facebook or Instagram Workout Anytime (@workoutanytime).