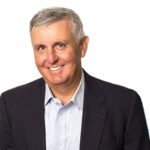 By Greg Durette
This is the time of year when you should review your Medicare options and make important decisions about your coverage for 2022.
Right now, we are in the Annual Election Period (AEP) for all Medicare beneficiaries. It is often referred to as the Annual Open Enrollment Period. This annual event runs from October 15th through December 7th.
Because this period allows ALL Medicare eligible folks to make switches and changes, it is the most heavily advertised time of the year…not like I have to tell you that! Folks on Original Medicare (Parts A&B), Supplements (MediGap), Stand Alone Prescription Plans (Part D) and Advantage Plans have a chance to pretty much do anything they want with their coverage mix. The hard part comes with sorting it all out.
One of the things I often say to Medicare beneficiaries during this time of year is to make sure you don't get so overwhelmed by all the information out there that you run out of time to take action. It can sometimes become "paralysis by analysis" syndrome. Remember, the AEP ends on December 7th!
Figuring out which coverage options are best for you can be confusing at any age, but understanding healthcare options for those 65 and older can be even more difficult.
I suggest considering these three things when shopping for Medicare Advantage/Supplement plans:
Choice: When it comes to Medicare, one size does not fit all — what works for your neighbor may not work for you. Take the time to learn and understand the benefits and costs of each plan, so you can feel confident in your decision and your health care coverage.
Care: Care starts with a strong relationship with your primary care provider. If your plan has a network, make sure you're comfortable with the doctors and hospitals in that network. Check to see if your plan will coordinate your care with the rest of your providers—in and out of State.
Experience: Medicare can be complex and confusing. It's important to find a seasoned agent that works for you and supports you throughout your health care journey with plan benefits and resources that can help you live more and worry less.
Since Medicare Advantage Plans are offered by private companies, one excellent feature is they have more freedom and motivation to include extra benefits like; vision, hearing, gym memberships, dental, over-the-counter pharmacy items and more.
However, it is important to note that, not only do Medicare plans vary by state, they vary right down to each individual county in each state.
Your sibling in North Dakota is not going to have the same insurance company options you would in your Florida county.
This is why it is vitally important to work with a local agent that knows the area and understands benefit landscape as it applies to you. A famous actor or retired athlete on TV touting a toll-free number from who knows where will likely not.
Greg Durette is a qualified, licensed agent with Florida Health Connector providing Medicare throughout the State and is based in Niceville. He has been in the insurance industry for more than 38 years and can be reached at his office at (850) 842-2400 or his mobile at (978) 509-2941.