Presented by VBA Design, Hats & Horses is a charity benefit for Club 360, taking place on Saturday, May 7, 2022 from 3:30 to 6:30 p.m. at VBA Design, 2424 Jenks Avenue in Panama City. This fun afternoon event will include everything you'd expect (and hope for) from the Kentucky Derby: Mint Julips and Whiskey, Hors d'oeuvres and Entertainment, a Silent Auction and Prizes.
Club 360, whose tagline is Women Giving Back Full Circle, was formed in early 2020 as a charitable organization that offers women leaders in our community the opportunity to give back full circle, beginning with educating our youth on career opportunities and ending with providing scholarships. "There are so many students today who need our help in understanding what careers are available, and that the possibilities are endless," says Founder Irene Field. "Club 360 wants to help our youth achieve success and assist with alleviating costly expenses due to multiple career changes during college."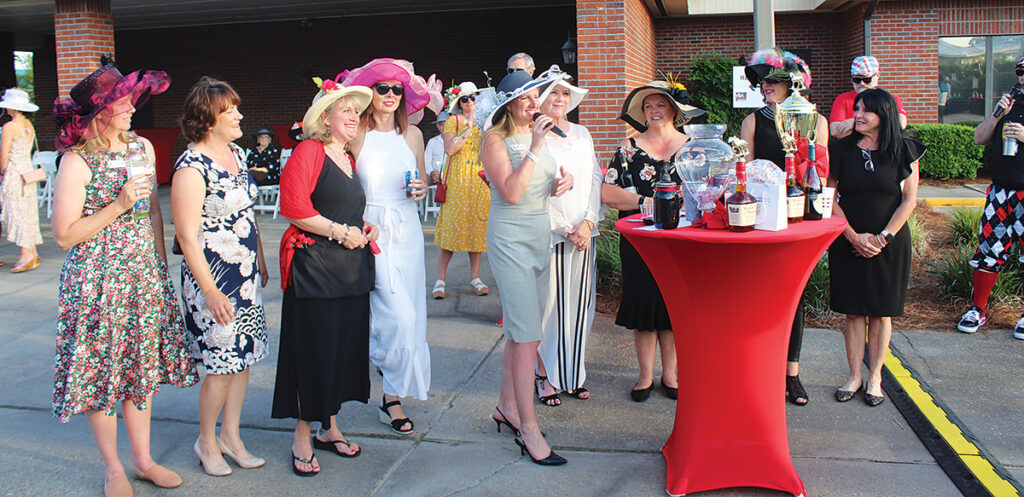 During the Second Annual Hats & Horses, local restaurants will showcase their best fare and compete for the coveted title of "Best Derby Dish." The afternoon also includes games, races, and the Grand Finale, "Run for the Roses" which will be televised live at the event.
Tickets are $25, available on Eventbrite.com. For more details on Hats & Horses, and for Sponsorship Opportunities and other ways you can get involved, please contact Irene Field at (850) 769-3357.