By Brittany Kirke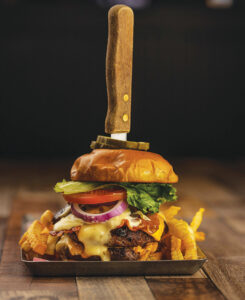 We've all heard the saying "great minds think alike." And when there's a room full of great minds, good hearts, and even better food, the American experience is defined. Two of our favorite restaurant owners came together to form something classic and comfortable, and we know you're gonna love it.
On February 2, 2022, Dave Trepanier, the owner of the infamous Firefly, and Mike Whitmer, past manager of local hotspots, Margaritaville and Schooners, held the grand opening for American Charlie Grill & Tavern. The idea behind the restaurant was to create an atmosphere that showcases what being American means to them. Mike Whitmer told us that their tagline is "Love of Food, Love of Country" and all are welcomed to their restaurant if they support the "good ol' USA."
When thinking of a name for this new tavern, Whitmer mentioned his love for the 1972 Classic Mad Magazine cartoon "One Busy Day in a Highway Restaurant,'' which depicted a sandwich called the American Charlie. These cartoons have been a staple in America since 1952 and are deeply ingrained in the memories of an entire generation.
As soon as you walk in the door, you're greeted by friendly staff who love to hang out and have fun with the customers. But what most people are here for – customer service aside – is the food. Their menu is made up of American dishes from all over the country, but they have a neat little twist to them. And if you're struggling to choose something because it all sounds good, I recommend asking your waiter what they think is the best.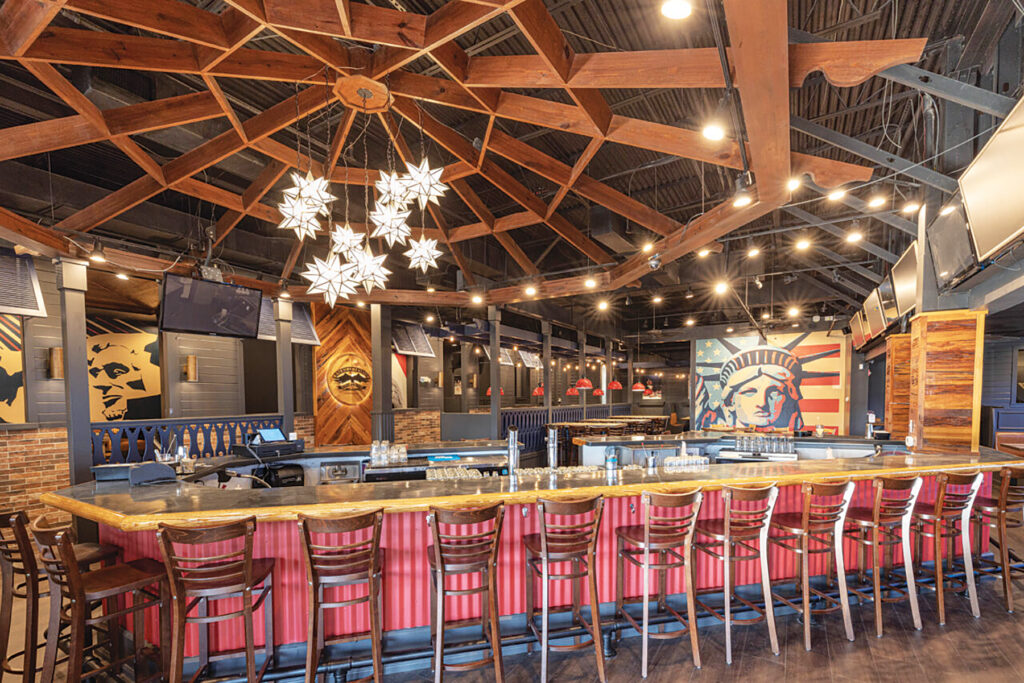 A highly recommended menu item is the "Surf and Turf Quesadilla" which is thinly sliced ribeye and bay shrimp with blended cheese folded into a toasty tortilla and served with tangy horseradish cream. And if you're coming with your friends, the Badlands Nachos are the way to go. These are made fresh with warm chips, chili, and spicy queso Blanco wrapped around a bed of refried beans, Pico, scallions, shredded cheese, and sour cream.
The staple on their menu is called the Uncle Sam Jam, a double-patty certified Angus beef burger topped with American cheese, mushrooms, bacon, and queso Blanco. This burger is definitely not for the faint of heart if eaten whole – it stands almost 5 inches tall! But it is delicious! They also offer freshly made desserts – think classics like root beer floats, apple pie, brownie sundaes, and even milk & cookies.
Visit them for lunch or dinner at 473 Richard Jackson Blvd. in the Shoppes at Edgewater Plaza. They are open and ready for your business from 11 a.m. to 10 p.m. Monday through Saturday. If you'd like to stay up to date with their changes and growth, follow them on Facebook – American Charlie Grill & Tavern.