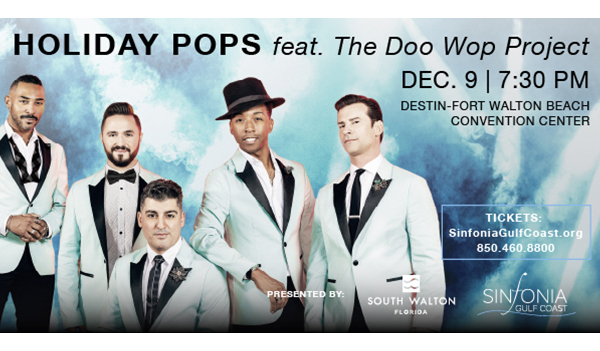 By Pam Anderson
With the end of September comes the Second Annual PCB Fishing Rodeo. This year's lineup of fishing fun, great vendors, and outstanding entertainment is sure to be a winner!
Fall is a great time of year to be fishing. As the air temperature cools, so does the water temp. That brings in a lot more fish from deeper water.
Triggerfish are biting! (Ugly fish/great taste!) Besides the ever-popular (and plentiful) Vermilion Snapper, anglers are catching quite a few Lane Snapper on the head boats. The Black or Almaco Jacks are great fun to catch. They're delicious smoked, or grilled or simply broiled in your oven.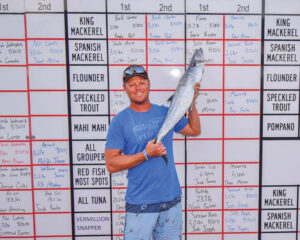 If you are a fish-lover like a lot of folks here, you can make a great meal on what many people think are not worth the trouble. Ever try grits & grunts & greens? A truly Southern delight. Like triggerfish, grunts aren't as popular as some other species, but they have clean white meat that is yummy – fry it, you'll like it!
Charter boats are bringing in some large Amberjacks, Vermilion Snapper, Black Snapper (Mangrove Snapper), and Scamp, as well as a lot of Triggerfish. We just got word that the King Mackerel are running this week, so they will be available for a while also. There are 30 charter boats here at Capt. Anderson's Marina just waiting to make your day a great one.
Guide Boats are bringing in plenty of Redfish (Red Drum) and Flounder. For the more laid-back angler, spend some time with one of our excellent guides who will navigate to the prime fishing spots in the bays and jetties. With vacations over and children back in school, it's peaceful out there. Come watch the sunrise as you bring in a nice Redfish!
The PCB Fishing Rodeo is on from September 23 through October 9. What a great time to get out and enjoy fishing, all the great vendors and entertainment with your family and friends. Check out PCBFishingRodeo.com for a full schedule of events.
Pirates of the High Seas Fest is back! On their third day, October 9, the Pirates invade the PCB Fishing Rodeo for a grand day of Pirate fun and Fishing. This is their chance to get up-close and personal with all the kids with the Pirate Pet Parade. Learn some Pirate folklore and dance with a Pirate. And don't forget the Pirate Chase! Charter boats and Capt. Anderson III will chase the pirates down the Lagoon, water guns a-blazing. Don't let the grownups fool you; they get into it as much as the kids! Get your tickets early for this trip!
The Event Center is having a great year hosting political events, Christian speakers, weddings and receptions, seminars and more. What a beautiful venue! Check out the virtual tour at CaptainAndersonsEventCenter.com.
More info on all the great opportunities in the Grand Lagoon area can be found at www.grandlagoon.com.
When planning your fishing trip, remember Capt. Anderson's Marina… home of 3 large Head-boats, 30 private Charter Boats, 10 Guide Boats and 4 Dive Boats… and Shell Island/Dolphin Cruises.
Visit www.CaptAndersonsMarina.com.
Capt. Anderson's Marina…Where the fish are always biting, and the kids are always smiling..