By Brian Dusseault, VP & Programs Chairperson, Bay County Audubon Society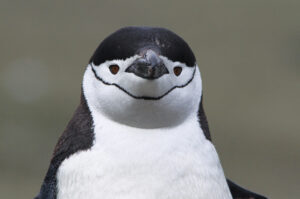 Penguins in Florida? Not quite, but coming soon it's the next best thing: famed birder, author, and penguin expert, Noah Strycker, is ditching his cold weather gear for Florida sunshine with a special session that's part of Bay County Audubon Society's upcoming "Nature Connection 2022" right here in Bay County. This event will highlight two nature-themed events: an art competition open to the public and Strycker's presentation at the FSU PCB campus. These events are part of Audubon's community-based Program running from March 30 to April 2, offering fresh air and nature-inspired opportunities for BC residents.
On Friday April 1, Bay County Audubon will present its juried nature-themed art and photography competition/exhibition at the Panama City Center for the Arts (Center). Mayor Greg Brudnicki (Panama City) will provide opening remarks. The competition is open to local artists and photographers, amateurs and professionals. Categories include Birds, the Animal Kingdom, and Landscapes, with prizes and awards in each. There is a youth division (under age 18). Two entries per person are permitted, and works must have been created on or after April 1, 2018. The Center will accept drop-off entries on March 18 and 19 (through 4 p.m.). Find official event rules at baycountyaudubon.org or on their Facebook page.
On Saturday, April 2, acclaimed "bird nerd" explorer and author Noah Strycker will be the featured speaker at the Holley Center, FSU Panama City campus, on his "Big Year 2015" around-the-world birding expedition. His self-organized adventure took him (at age 28!) to 41 countries on seven continents, during which he identified a world-record 6,042 species (58% of world's known species). Along the way, Noah met hundreds of people in far corners of the earth, making friendships with those who took him in and shared their favorite birding spots. Noah has much to offer us based on a lifetime of unique experiences, including studies in Antarctica about penguins, and five books. (For more about Noah: www.noahstrycker.com.)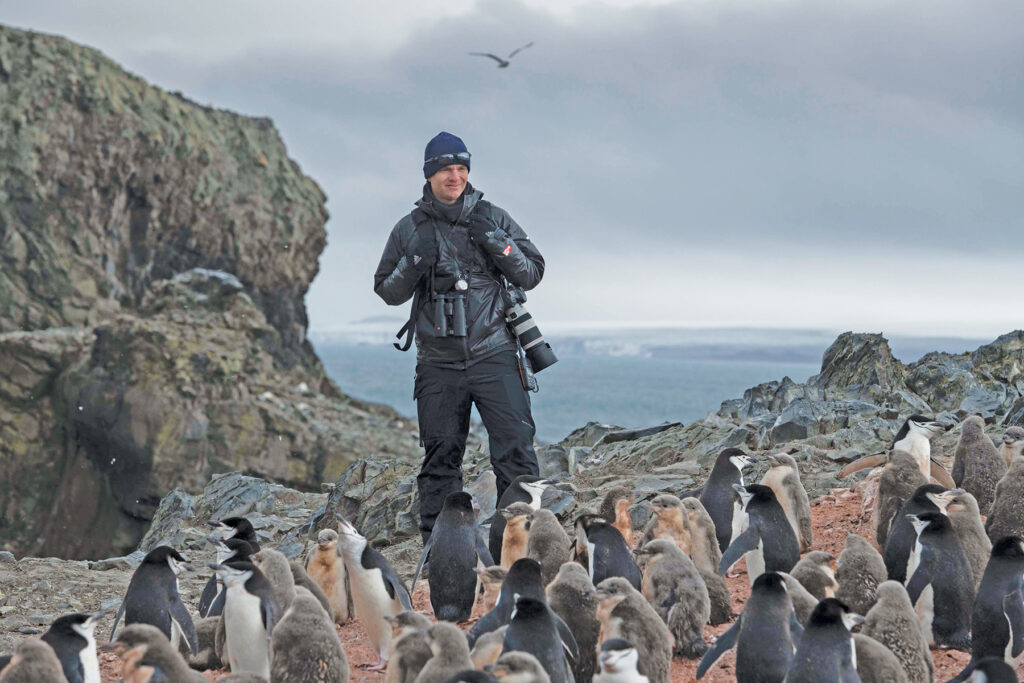 Preceding Noah's presentation, Holley Center doors open at 4:30 p.m., with Audubon offering a catered buffet dinner and cash bar at 5 p.m. Live entertainment (string quartet), and penguin art displays from Bay elementary school students will help set the scene. Several local professional artists and photographers will also be onsite to introduce and display their nature-themed works. At 6:30 p.m. there will be introductory comments and awards for children's penguin art competition winners; Noah's presentation begins at 6:45 p.m. along with brief discussion on local shorebirds from an Audubon Florida expert. So get ready for a "Big Night 2022" at the Holley Center as you enjoy an informative, humorous, and uplifting presentation after a sumptuous repast and relaxing music.
Before the art/photo competition and the main presentation mentioned above, Noah will spend three days visiting students at their schools, from elementary to college level, with his unique perspective and message on Nature showcasing his favorite bird, the penguin. Noah will narrate his personal videos and photos, adapted to age level, with questions and answers afterward, to show we all share a deep connection to Nature.
Locals are invited to participate in further program activities, such as bird walks led by Noah at Gulf Coast State College and FSU, as well as local state and city parks. Imagine hanging out with one of the world's greatest bird experts! Join a group going birding with Noah Strycker!
As Noah stated in his book "Birding Without Borders": "The future of birds on our planet is uncertain, but with so many people who care, I can't help but be optimistic. By working together across all kinds of borders, we can help make sure the next generation enjoy birds, too." And we can all help with that, too.
For information on tickets, sponsorships, art/photo competition rules, and opportunities for "birding with Noah," please see www.baycountyaudubon.org, email bdusseault@aol.com, or call me at (850) 832-7579 for personal attention.