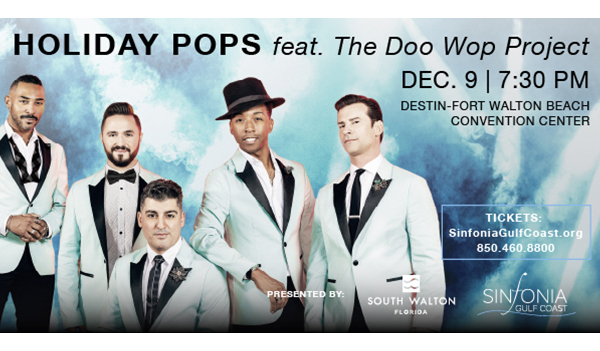 From best friends to business owners, Gavin and Lee with his wife Jess are the proud new owners of Kartona Electric Speedway! Located in the Beachwalk Shopping Center, Kartona is the perfect place for both locals and tourists. They have already made much needed modernizations to create a smoother experience for customers from start to finish. Their main focus is to make sure their customers have a one of a kind experience and walk away with big smiles – eager to come back for more fun. A high priority of theirs is to ensure company morale is exceptional in order to guarantee that energy is felt by every customer.
"We couldn't do this without our excellent Kartona Crew! We want to make sure they are happy and enjoy coming to work each and every day."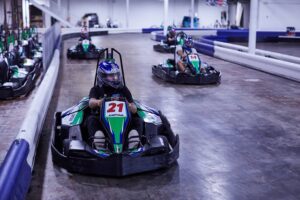 You can find one of the owners on site almost everyday during your visit to Kartona, whether it's Lee assisting a junior into their kart, Jess and daughter Stella helping check customers in or Gavin doing a high five run in pit row to get the racers amped. These new owners are pumped to interact with their customers and gain any feedback you may have as a way to make sure everyone has both a fun and memorable visit.
Kartona is the fastest Go-Kart in the Panhandle and the only high-speed indoor electric go-kart track in Northwest Florida, so they can offer a truly unique experience that will get your blood surging! For the more serious racers, Kartona offers youth, junior, and adult leagues.
There is also a ladies night which is BOGO races every Thursday. Kartona proudly supports all military and first responders with a discount, as well as locals. With space to host your birthday party, corporate events, car shows, and anything in between, this place is truly a Bay County gem.
Kartona also offers full facility rentals for any private events customers may want, as well as ad space available for your business. If you are interested in anything Kartona has to offer, email Kartonaspeedway@gmail.com. Kartona is refacing, reorganizing, and relaunching! Gavin, Jess, and Lee are looking forward to bringing all the right changes to the Bay County community to make Kartona a household name. So, "watt" are you waiting for?
Kartona Electric Speedway is closed Mondays, open Tuesday – Thursday 2 – 8 p.m., Friday – Saturday 2 – 10 p.m., Sunday 2 – 8 p.m. Find them at 7125 West Highway 98 in Panama City Beach, or go online to their website, www.Kartonapcb.com, for more information.