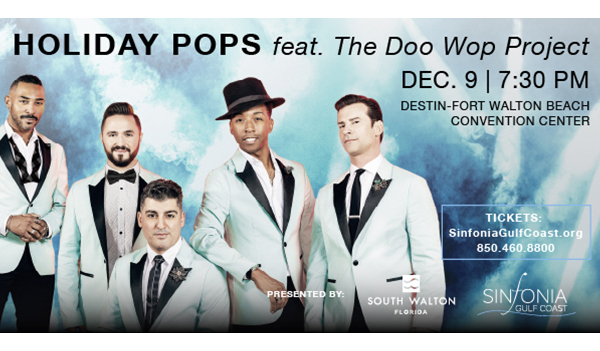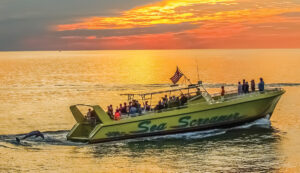 The Sea Screamer Cruise is an exciting way to experience the beauty of Panama City Beach on a boat tour. The spacious and comfortable twin turbo powered 73-foot boat offers a smooth yet thrilling ride unlike any other. While taking in the beautiful scenery, tour throughout the Shell Island waters and near the State Park area jetties, then go for a refreshing 10-mile ride alongside the world's most beautiful beaches and resorts or, join us on a Panama City Beach dolphin tour or sunset cruise. The fun captain and crew will exceed your expectations! Part of their mission is to describe all the fascinating sights and points of interest that you will take in as you cruise along the Emerald Coast. Our informative captain, who was born and raised in Panama City, will tell everyone about the local area's history and the captivating marine wildlife. Even the crew pitches in with the occasional nautical sea-tale! Of course, the pleasant tropical tunes playing onboard just add to the atmosphere, especially during the spectacular sunset cruise.
Don't forget your camera because you wouldn't want to miss that once-in-a-lifetime picture or video of playful dolphins splashing and surfing in the Sea Screamer's wake. During the
trip, our enthusiastic deckhand will hoist aboard a crab trap to show off some of St Andrews Bay's interesting eco-life as part of what we call the "critter encounter." Worried about overheating? Stream-machine water launchers offer a great way for kids to really cool off during those warm summer daytime trips. From the Lil' screamers to those amusing older screamers, this two-hour excursion is enjoyed by all ages. Whether you cruise on the original Sea Screamer or our new Sea Screamer 2, it's our crew members' quest to make this the highlight of your visit to Panama City Beach. Just be sure to leave your coolers (and drinks), strollers, spray sunscreen, and chewing gum at home, as they aren't allowed on this two-hour cruise.
Cold refreshments, beer, wine, and snacks are available to purchase. Clean and spacious restrooms are below deck.
Open February-December. Reservations are highly recommended. Call us today at (850) 235-3000!