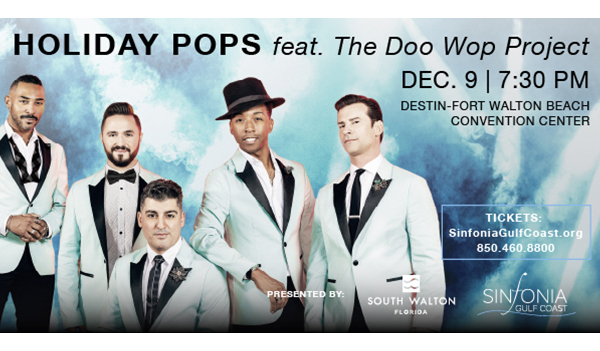 By Flooring Depot of Panama City
When Ben and Kim Brazell moved to Panama City from Georgia in 2021 and purchased their home in Lynn Haven, they knew that they wanted new carpet in their bedrooms. "The house we purchased had been a rental house before we bought it, and we knew we wanted to replace the carpet in all of our bedrooms to freshen up the space," says Ben Brazell.
The flooring in the rest of the house was good, but the Brazells were concerned about purchasing new carpet only to have their fur babies ruin it if there was an accident. So, the Brazells turned to Flooring Depot of Panama City to find the perfect product before they even closed on their home.
The Brazells aren't alone in wanting a pet-friendly, pet-proof durable floor. Luckily for pet lovers, there are a ton of options that customers can choose from. "Most of our major manufacturers recognize that pet-friendly flooring is essential to buyers," says Kristen Carter-Rowell, sales manager for Flooring Depot of Panama City. "Ben and Kim were looking for carpet, but there are also a number of luxury vinyl plank (LVP) options as well as tile options that are durable and hold up to the daily wear of your pets," says Carter-Rowell.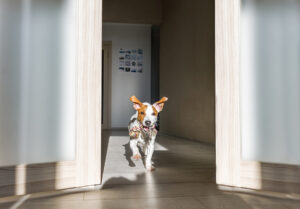 "We wanted carpet because our previous house had hardwood floors and we ended up putting an area rug under the bed to help soften the floor when you first get up in the morning. So, we decided to go with carpet right out of the gate," says Ben. "We told our salesperson what we wanted when we went into the showroom and that we had two active, fur babies and we wanted something durable but stain resistant. We found the perfect product."
The Brazells chose a Mohawk product called SmartStrand Forever Clean carpet which features All Pet Protection. It comes with a warranty that covers all pets and all accidents. According to Mohawk, some great features of SmartStrand include zero percent moisture absorption which reduces pet odors in the carpet fiber, NanolocTM spill and soil shield for a quick and easy cleanup, a product that is three times easier to clean– dirt, hair, and pet dander from, and features a lifetime, built-in stain protection warranty.
Other carpet manufacturers that also have pet-friendly products include Shaw's Pet Perfect, Engineered Floors, Masland, the Dixie Group, and so many more. In addition, if customers are looking for a pet-proof product in a hard surface product, luxury vinyl plank (LVP) is a great option as well. "Most customers are looking for and choosing an LVP product," says Carter-Rowell. "Manufacturers have done an excellent job of creating beautiful, durable LVP flooring that stands up to both large and small pets. The floors are scratch and spill resistant and waterproof and come in various plank widths and colors."
The manufacturers are standing behind their products too. "The warranties on these floors, both carpet and LVP, are something buyers should consider when purchasing," says Carter-Rowell. "Most manufacturers offer great warranties to homeowners. It's important to ask your salesperson about that and to understand what is covered and for how long. That way you are making an informed decision for how your family lives."
The Brazells are pleased with their choice. "We went with a neutral color carpet and it's beautiful and soft underfoot. We also bought pet-friendly padding that is extra protection for the sub-floor. We anticipated that one of our fur babies would have an accident and it happened. But the cleanup process was easy, and it didn't stain," says Ben. "All-in-all we have been really pleased with the way that it's performed with our two dogs. Our youngest dog is now potty trained so we hope we don't need to worry about any more accidents, but if it happens, we know that our carpet is covered and will stand up for the long haul."