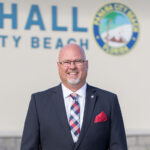 From the Office of Mayor Sheldon
The City of Panama City Beach has experienced unprecedented growth over its 50-year history, and like many cities and counties, keeping pace with infrastructure is a challenge.
Fifty years ago, 1,370 people lived inside the city limits. Today, the population hovers around 14,000 full-time residents, but during the summer up to 100,000 visitors and several thousand commuters traverse the city on any given day. This influx of drivers puts a greater strain on Panama City Beach's roadways, especially for east-west drivers.
During the City's strategic planning process last year, transportation/mobility was identified as the City's greatest opportunity for improvement. A citizen survey supported that finding.
"We are aware of the issues and have been working on them through our various public and private partners," said Mayor Mark Sheldon. "We are happy to say that three segments of the Front Beach Road Community Redevelopment Area (CRA) will get started this year, and we are close to opening the second phase of Philip Griffitts Sr. Parkway, which was conceived years ago as a 'loop road" bypass."
The Front Beach Road CRA project includes the installation of a multimodal transportation system which will see the resurfacing and widening of Front Beach Road and other feeder roads; burying utilities; and adding tram/bicycle lanes, sidewalks, lighting, drainage ponds and landscaping. Segment three, which kicks off in May, will include a roundabout at Front Beach Road and State Road 79.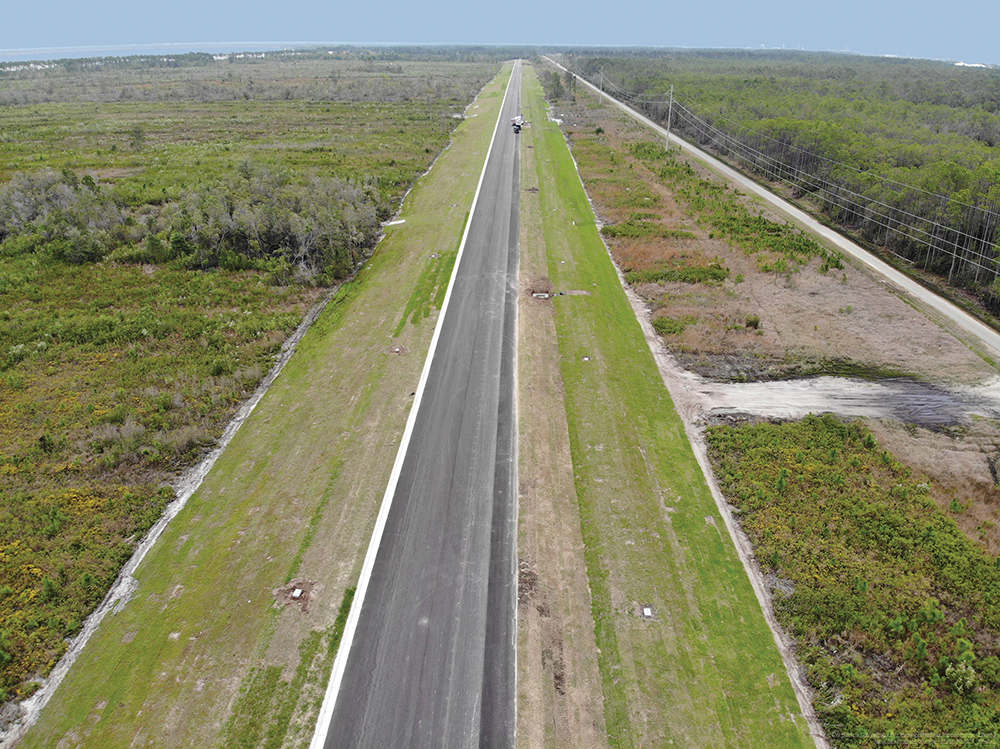 As more segments of the 8.1-mile roadway are completed, the city will look at establishing a transit system to reduce the number of vehicles on Front Beach Road. Officials will also look at expanding parking.
"Front Beach Road is our main street," said Sheldon. "Every visitor and local resident travels on this strip of commercial development, hotels/condos and residential property. That is why it is so important to keep traffic flowing. A future trolley system will assist us greatly in getting vehicles off this road."
The Philip Griffitts Sr. Parkway (formerly called Bay Parkway) is a limited-access road connecting State Road 79 with Nautilus Street. It is seen as a potential game-changer for taking traffic off Panama City Beach Parkway in the busy Pier Park area.
The City completed Phase 1, a 1.4-mile loop in 2017, connecting 79 to North Pier Park Drive. Construction on Phase 2, which connects the existing parkway to Nautilus, began in 2020 and will be completed this summer. The parkway also includes the walking/biking path as part of Gayle's Trails.
The Parkway will not have any traffic signals or stop signs and is being constructed to Florida Department of Transportation standards to allow for future four-laning. The road will be turned over to FDOT for maintenance.
In addition, the St. Joe Company, Tallahassee Memorial HealthCare Inc. and the Florida State University College of Medicine recently announced their intent to develop a healthcare campus on an 87-acre parcel just off the parkway. The campus, which will eventually include an emergency center and a 100-bed inpatient facility, will be located on the southeast corner of State Road 79 and Philip Griffitts Sr. Parkway.
The City continues talks with FDOT and lobbying efforts with State officials to see Panama City Beach Parkway widened and additional lanes added.
"This has been desperately needed for a long time," Sheldon said. "We know more and more people are continuing to discover our beautiful beaches. We are optimistic about improvements to Panama City Beach Parkway."