By Brittany Kirke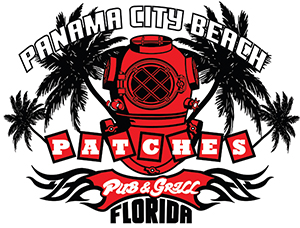 Chill out and grab a friend, it's time to join the party at Patches Pub & Grill. In December of 2012, Vincent and Cindy Greiner embarked on a journey that would turn into an adventure that all of Panama City Beach gets to experience. Initially sought after by the Greiner's as a hobby, Patches has grown from less than ten employees to over forty during the summer months. Located on Thomas Drive near Beach Access #1, Patches has received overwhelming amounts of praise for their incredible food and inviting atmosphere; Best of Bay awarded them five years in a row. They are known by locals not only for their good food, but also their sports bar and entertainment.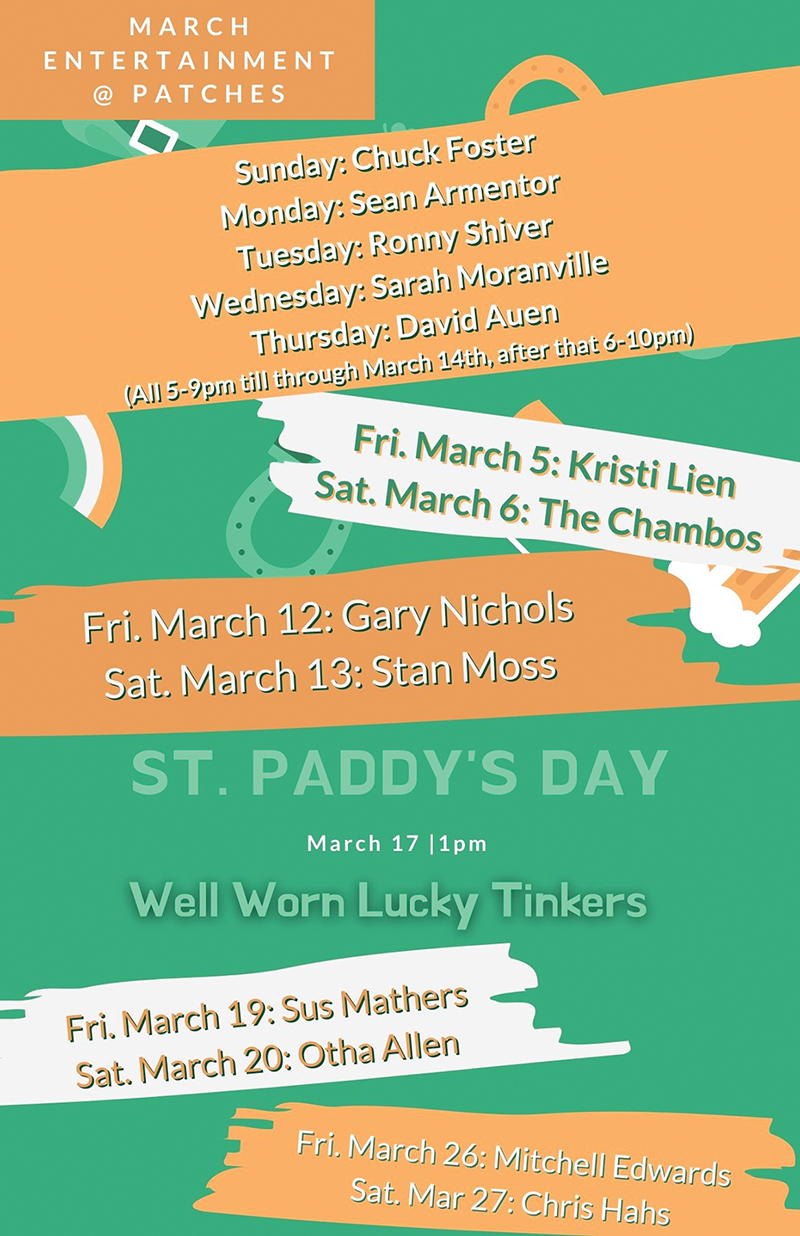 Vincent Greiner spoke candidly about Patches' involvement in the community and the desire to help others by lifting patrons' spirits and developing friendships. Patches Pub helped locals get through the aftermath of Hurricane Michael by providing meals, participating in fundraisers, as well as gathering and making donations. Vincent shared that they "like to support the community […] with the amount of love and support we receive, it's only fair."
In response to Covid-19, Patches has expanded their outdoor patio and increased spacing between tables so that there is adequate room for their patrons. You can also order their menu for takeout if you prefer.
When you walk through the door, you are welcomed into a family-friendly environment with live music to keep both adults and kids entertained. Whether you're in the mood for pizza, wings, burgers, or a hearty salad, you'll find what you want with a little something extra at Patches. Among the dishes that they serve, the dry rub wings are Vincent's favorite.
Patches is currently preparing for their annual St. Patrick's Day event, known to be one of the largest in the area. What makes their celebration special is their attention to detail in preparing traditional Irish fare. This year's event will take place on Wednesday, March 17, starting at 1 p.m. with music provided by the Well Worn Lucky Tinkers.
Also, be on the lookout in April for their crawfish boil on their party patio.
Patches also has a food truck if you can't make it to the Thomas Drive location, so make sure to visit their Facebook page to see where they will be next: Patches on the Go, facebook.com/patchesonthego.