By Joe Laymon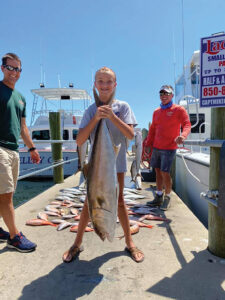 Locals and tourists alike have been asking a critical question over the last several years: why don't we have a sizable fishing tournament at the beach? Well, without any further ado, we've created one just for you. The inaugural Panama City Beach Fishing Rodeo, hosted by Capt. Anderson's Marina, will begin on September 24, with the first weigh-in from 12 to 2 p.m. and the second from 4 to 7 p.m. This night is also our tournament kickoff with a kickoff party including live entertainment by the Will Thompson Band, Anthony Peebles and others. In addition to live music, look for a corn hole tournament sponsored by Beachy Beach Real Estate, a mobile axe throwing venue sponsored by Hitchcock Real Estate, and bounce houses provided by Space Walk Panama City on hand to keep young anglers occupied.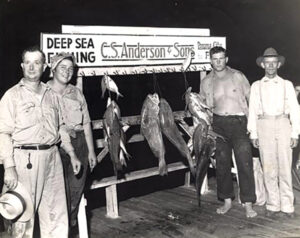 The PC Beach Fishing Rodeo provides six divisions accounting for as many anglers as possible. These divisions include charter boats over 26', charter boats under 26', private recreational boats over 26', private recreational boats under 26', kayak & paddle board division, as well as pier, jetty, and shoreline division.
First and second place prizes will be awarded nightly based on overall size and weight for each species of fish. Overall grand prizes will be presented on October 10 after the final weigh-in. And following will be a fireworks show to celebrate this fishing tournament.
All registered charter boats are listed online at www.pcbeachfishingrodeo.com.
This tournament has been possible due to a mass local volunteer effort along with numerous sponsorships from local businesses and organizations. This tournament is intended to spotlight one of the greatest activities a tourist or local resident has the opportunity to enjoy at the world's most beautiful beaches. Fishing is a big part of our community and there is a large professional fishing charter fleet located at the Gateway to the Gulf along Grand Lagoon.
Please visit our website www.pcbeachfishingrodeo.com for additional information and details on the many other after parties located at surrounding local businesses over the course of the event. We look forward to seeing you at the Panama City Beach Fishing Rodeo very soon. Thank you to all of our sponsors and volunteers that have made this tournament possible, and be sure to come out to Capt. Anderson's Marina and support your local fishing industry.