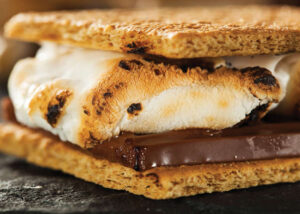 The seventh annual Movies & More series at Camp Helen State Park began on Thursday, June 10. The summer fun series will continue Thursday evenings June 24, July 8, and 22.
We will feature a different food truck each week that will be parked at Camp Helen starting 5 p.m. The programs will begin at 6:30 p.m. with an interpretive table with activities, a merchandise table, prepackaged smores around the bonfires, and a souvenir cup. The movie will begin at sunset. All activities, including the movie, will be outdoors.
Our series kicked off June 10 with "Princess and the Frog," which featured a program about small creatures found in our ecosystem. Then on June 24, before we show "Moana," we will have a program about sea turtles and learning activities. "The Lion King" (2019) on July 8 is sure to be a hit with a program about the Circle of Life within our park system. The season finale takes place July 22 with the new movie "Onward" and a special treasure hunt/guided tour throughout the park.
These special movie nights are sponsored by Florida's Department of Environmental Protection, Carpe Diem Community Solutions, and the Friends of Camp Helen State Park. Admission into the park for this event is FREE, although donations are accepted and encouraged. Donations will go directly to the Friends of Camp Helen State Park to benefit the park's resource management projects and interpretive programs.
Kayak and SUP rentals are also open at the park daily from 9 a.m.- 5 p.m. (7 p.m. on movie days). Reservations can be made online or by calling (850) 238-1900.
More information is available at facebook.com/FriendsOfCampHelenStatePark, by calling (850) 233-5059 or by emailing CampHelenFriends@gmail.com.
Camp Helen State Park is located at 23937 Panama City Beach Parkway (Highway 98), Panama City Beach, just west of the Lake Powell Bridge.