By Julie McConnell, UF/IFAS Extension Bay County
As we suffer through the Dog Days of Summer it may not seem intuitive to start planning a Fall and Winter vegetable garden, but now is a great time for that task. There are a lot of vegetables we can grow as the seasons change and many are compact enough for small gardens or containers if you don't have room for a large garden.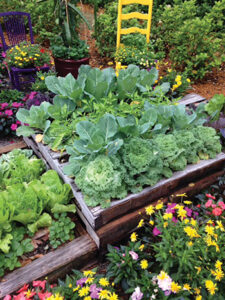 The first step for any gardening project is matching Right Plant, Right Place. In general, vegetables need 5-6 hours of sunlight, well-drained soil in the pH range of 5.8-6.3, and access to water (preferably drip irrigation). You don't have to keep edible plants in a dedicated vegetable garden, you can add them into your ornamental beds or grow in containers – if you meet their basic needs, the sky's the limit!
The second most important tip in growing vegetables is recognizing the appropriate timing. Vegetables are typically short-lived plants that either thrive in warm weather or cool weather, so matching the correct season is key. Luckily, we have lots of options at this time of year in Northwest Florida. To extend your harvest stagger planting by 2-3 weeks throughout the planting date ranges listed below.
August – November
Collards
September – October
Lettuce
September – February
Broccoli
Cabbage
Kale
September – March
Arugula
Radish
Carrots
September – May
Mustards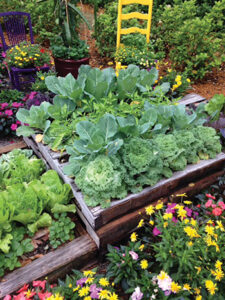 If you are interested in learning more about growing cool season vegetables, join us online September 2nd for "How to Grow Vegetables in Small Spaces." There are 2 ways to join, you can watch on Zoom or Facebook. Follow this event for updates: https://fb.me/e/1x4ldnfm6. This program is offered in conjunction with the Seed to Salad Kick off Event.
An Equal Opportunity institution, Extension Service, University of Florida, Institute of Food and Agriculture Sciences. Participation shall not be denied on the basis of race, color, religion, sex, national origin, disability, sexual orientation, marital or family status, or political beliefs.