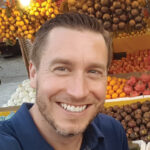 By Steven Harley, CEO, CFO, Head Janitor, Total Laundry Services
Thanks for taking the time to read our fun, informative article for some basic laundry tips and tricks! In this issue, we want to talk about Laundry Detergent.
As the old saying goes, "You get what you pay for…" still rings true when it comes to laundry detergent. Walk the aisle at any Walmart and Target and you will have 20+ choices of detergent: Tide, All, Persil, Gain, Powders, Pods, Free & Clear, etc.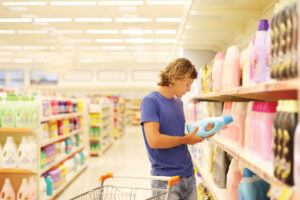 With all of these choices, does it really matter which one you pick? Actually, yes it does!
During our 15-year history, Total Laundry Services has used every detergent on the market.
We have tested the various detergents on clothing, sheets, towels, comforters, bath rugs and essentially anything washable!
We have processed over 250,000 loads of laundry, and there is one clear winner: Tide with Bleach Alternative. Yes, this is probably the most expensive detergent on the shelf, but you are definitely getting what you pay for!
"Value" brands will water down their detergent. So, essentially you're buying 95% water and a few chemicals in each bottle. Tide has a much different consistency, because it actually has cleaning agents and helpful stain fighters in each bottle – with much less water.
At Total Laundry Services, you'll find that at each store we use Tide with Bleach Alternative on every wash/dry/fold order, with a touch of Downy softener as well. We can use Free & Clear detergent for customers with allergies and sensitive skin. Come see us today and let us take care of your laundry needs!
For more information, call Steven at (850) 235-3808.