By Lee Moore, Owner, Kwiker Liquor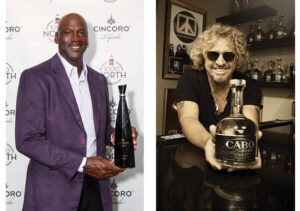 I really don't care how many three-point shots you've made, how many hit records you've sold or how many movies you've starred in; if your tequila isn't as good as your talent, then you're not gonna get on the shelf at Kwiker Liquor!
With that being said, here's some good news. We have 12 celebrity tequilas on our shelves that will pour and compare to the best tequilas available. During the month of August 2021 every Friday, Saturday & Sunday from 4-7 p.m., you can sample several different celebrity tequilas every day.
I know you're going to be amazed by the quality of the celebrity tequilas you'll find at Kwiker Liquor.
I can't wait to hear what you say and how you rate these great celebrity tequilas.