By Jack Smith
As best friends in high school, Mark Rosenquist and Chris Cramer dreamed of one day working together as business partners. Little did they know that this goal would only take 35 years. Both were fascinated by the building industry, but it would be a long journey.
Chris was distracted by a successful wrestling career. As a high school All American rated number two nationally, his spare time was at a premium. Chris was also named to the 1979 Olympic Team, but, along with other Olympic hopefuls, missed out in 1980 when America boycotted the games after Russia's Afghanistan invasion. After college at Marshall University, Chris entered the construction industry as the successful owner of a roofing company. He was also a national sales representative showing iconic brands such as Pella and Anderson windows.
Mark's path was a little different. As a Class A state certified building contractor, he had the choice of residential or commercial projects. Mark found his passion building custom homes along the Emerald Coast. Mark also helped develop some of the Panhandle's exclusive neighborhoods including Paradise Cove, Grand Point, Turtle Cove, Inlet Beach, and many more. A testament to Mark's quality building practices was demonstrated in the wake of Hurricane Michael: one of his new homes stood up to a class five event with almost no damage. Mark was never interested in the renovation side of building until once again Hurricane Michael intervened. He was inundated with calls from former clients to repair or in some cases rebuild their homes. Feeling an obligation to his customers, Mark opened a renovation division and called his best friend Chris to head it. Chris and Mark share the same work ethic and commitment to quality and were finally able to realize their teenage dream.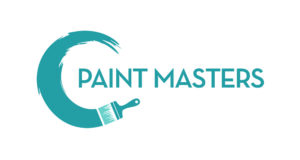 Two years and several million dollars later, Chris and Mark are now launching Paint Masters of the Emerald Coast, a natural extension of their company. "We plan to offer the same quality of commitment to the new company that has been developed over the past fifteen years," said Cramer. Simple things like vetting their employees for licenses and insurance, and sending photo emails to let the property owner who will be working on their project, show just how seriously they take their role. Mark and Chris plan to personally supervise each project to confirm quality and on-time completion. Paint Masters of the Emerald Coast will also offer interior decorating services to ensure that the chosen colors match the design scheme of the entire home. As a sign of the times, Paint Masters will also sanitize the entire house after completion of the project. Call Paint Masters of the Emerald Coast and experience a new way to paint your home.
For more information, contact Chris Cramer at 850.381.8276.