By Jack Smith
The term 'appetizers' seems to have appeared simultaneously in England and America in 1860 as an English alternative to the French word, hors d'oeuvres. But though the name might vary, appetizers, in some form or another, have graced many a cultured table over the centuries. Ancient Greeks and Romans were known for their wine, olive, and cheese platters, while Renaissance physicians toted pre-dinner meat morsels to promote digestion. As part of a multi-course spread, appetizers were primarily found in the more privileged corners of society. It's hard to imagine Genghis Khan sitting down to enjoy finger foods, while Daniel Boone would've been hard pressed to pronounce hors d'oeuvre, much less divine its meaning. Today appetizers, aka 'starters,' have evolved into their own food group. Portion conscious consumers are known to treat appetizers as a main course (who among us has not made a feast of wings, nachos, or even fried pickles?). My wife is convinced that soup and salad constitutes a full course meal. My advice? Enjoy all the oyster sliders and spinach dip you desire, and be merry. Main course optional. Bon appétit!
Schooners
5121 Gulf Drive, PCB | (850) 235-3555
schooners.com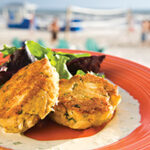 Everything tastes better with a view of the beach, and Schooners is famous for having one of the best views in the U.S.A. Add two Jumbo Lump Crab Cakes served with Tropical Fruit Salsa and Creole Remoulade, a chilled glass of wine or ice cold local craft beer, and you have the perfect makings of a lifelong beach memory!
Capt. Anderson's Restaurant
5551 N Lagoon Drive, PCB | (850) 234-2225
captandersons.com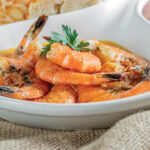 Capt. Anderson's has published a lot of cookbooks over the past 54 years, but there is always one recipe missing. As a matter of fact, you won't find this recipe anywhere. It is Capt. Anderson's most closely guarded secret…you have to taste to believe! The #1 appetizer of all time! Capt. A's FAMOUS Grilled Bay Shrimp!
Christo's Sports Bar & Grill
2903 Thomas Drive, PCB | (850) 708-1878
christossportsbarandgrill.com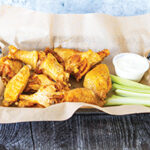 Christo's jumbo wings are cooked to order and we offer 9 different sauces and 3 dry rubs! Try them grilled. Get wild and mix up different sauces. Wednesday's special is 80 cent wings all day (dine in only). Our wings were voted top 3 Best of Bay.
The Wicked Wheel
10025 Hutchison Boulevard, PCB | (850) 588-7947
thewickedwheel.com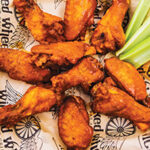 As the reigning champion of Bay County's Best Fried chicken, The Wicked Wheel also serves up some of the best wings around with unique flavors to choose from. Get 'em tossed in the original hot or mild buffalo sauce, or try something different like their  Apalachicola flavor sauce or their Jamaican Jerk Dry Rub. These wings are so good they'll make ya lick your eyebrows!
Barefoot Hide-A-Way
15405 Front Beach Road, PCB | (850) 249-2031
barefootrestaurants.com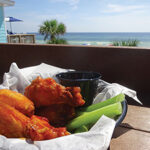 All Barefoot Restaurants offer crispy chicken wings tossed in a variety of sauces including mild, hot, garlic and BBQ sauce. Barefoot Hide-A-Way is also known for their blackened wings. Pair a basket of wings with their daily Bucket of Beer special ($15 for a domestic bucket/$20 for an imported bucket) for the perfect sports-watching experience!
Sisters of the Sea
3901 Thomas Drive, PCB | (856) MER-MAID
sistersofthesea.net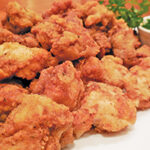 Try our succulent alligator tail, fried to perfection and served with cajun tartar sauce! Indoor and outdoor dining overlooking the beautiful Grand Lagoon. With 10 TVs inside and outside, it's a great place to stop and watch the game. We're making a splash in Panama City Beach with a menu of award-winning dishes in seafood and New American cuisine.
Mike's Cafe and Oyster Bar
17554 Front Beach Road, PCB | (850) 234-1942
mikescafeandoysterbar.com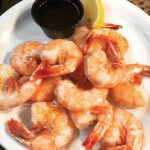 Our family opened Thomas' Donuts on the west end of Panama City Beach in 1971 and we have been serving old friends and making new ones ever since. Mike's Diner was opened in 1986 with a commitment to providing friendly service and the best quality food. In 2011, we changed Mike's Diner into Mike's Cafe & Oyster Bar.