By Jack Smith
If you, like me, enjoy a cold frosty beer, thank a German or Czech immigrant. These immigrants mostly in Milwaukee, New York, and St. Louis were looking to bring classic ales and lagers from their homelands to their new turf. By 1612, Dutch immigrants Adrian Block and Hans Christiansen established America's first known commercial brewery in a log house in Manhattan. During these early times, beer drinking was largely a local affair as storage and transport were not viable. One of America's most famous brewers was George Washington. It is said that one of his first acts as commander of the Continental Army was to order every soldier to receive a daily quart of ale with their rations. Washington was a great brewer and was said to typically have a mug of beer placed by his plate (You'd be hard-pressed to find a Founding Father who didn't enjoy tossing back a few). Washington's own recipe (handwritten) can still be seen at the New York Public Library, and in 2011, the library partnered with a local brewer to make a modern version that turned out something like a porter. We can also thank president Jimmy Carter for making it legal for anyone to brew their own beer at home.
For aspiring brewers, here's that recipe of George Washington's, courtesy of the New York Public Library: Take a large siffer [sifter] full of bran hops to your taste. Boil these 3 hours. Then strain out 30 gallons into a cooler. Put in 3 gallons molasses while the beer is scalding hot or rather draw the molasses into the cooler & strain the beer on it while boiling hot. Let this stand till it is little more than blood warm then put in a quart of yeast. If the weather is very cold cover it over with a blanket & let it work in the cooler 24 hours then put it into the cask. Leave the bung open till it is almost done working. Bottle it that day week it was brewed.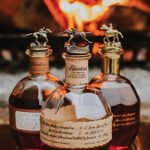 House of Bourbon
1201 Beck Ave, Panama City | (850) 785-8761
houseofbourbonpc.com
Look to the House of Bourbon when you're after the perfect spot for dancing, great music and some of the world's finest bourbons. The original bar was opened by Loren Smith as a tribute to his father, Lowe Smith, who opened the VIP Gentleman's Club. Try Blanton's Bourdon, with a deep, satisfying nose of nutmeg and spices. Powerful dry vanilla notes in harmony with hints of honey amid strong caramel and corn lead to a medium finish composed of returning corn and nutmeg flavors.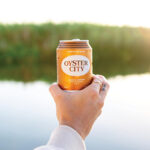 Boon Docks
14854 Bay View Circle, PCB | (850) 230-0005
boondocksfl.com
Boon Docks has a winning combination of local beers at a local favorite seafood dive. Enjoy! Relax, sip, look out over the water and watch the barges go by, the occasional dolphin swim by, even an alligator or two, and our mascots, the ducks and geese, who come in for their favorite – hushpuppies.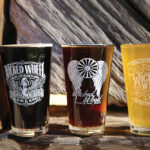 The Wicked Wheel
10025 Hutchison Boulevard, PCB | (850) 588-7947
thewickedwheel.com
Stop by the Wicked Wheel and wash down some of their award-winning fried chicken with one of their craft beers on tap. You won't find a two-page list of beers to choose from at the Wheel, but you will find a few of the finest selections from some great local breweries such as Grayton Brewing Co., Idyll Hounds, and Oyster City.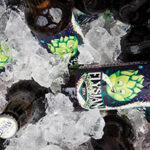 Christo's Sports Bar & Grill
2903 Thomas Drive, PCB | (850) 708-1878
christossportsbarandgrill.com
IPAs are a favorite among our guests and we offer a great selection from local, state and national brewing companies. Some local and Florida favorites are Oyster City Brown Ale, Grayton 30A Blonde, Props Blonde Bomber, Cigar City and Floridian. Some not-so-local favorites are Elysian, Parish Brewery and Dogfish. All have a unique taste and flavor, plus they are higher in alcohol content (6% to 10%) than the average beer.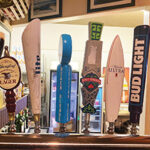 Mike's Cafe and Oyster Bar
17554 Front Beach Road, PCB | (850) 234-1942
mikescafeandoysterbar.com
Our family opened Thomas' Donuts on the west end of Panama City Beach in 1971 and we have been serving old friends and making new ones ever since. Mike's Diner was opened in 1986 with a commitment to providing friendly service and the best quality food. In 2011, we changed Mike's Diner into Mike's Cafe & Oyster Bar.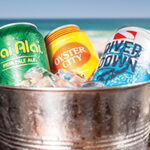 Schooners
5121 Gulf Drive, PCB | (850) 235-3555
schooners.com
End your day with an ice cold 30A Beach Blonde Ale or reach for a Jai Alai. Crack open a Diver Down with your Grouper Sandwich and enjoy the spectacular view. Schooners has 15+ local and state-wide Craft Beers… you're sure to find the perfect brew!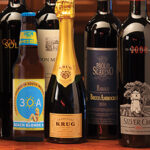 Capt. Anderson's Restaurant
5551 N Lagoon Drive, PCB | (850) 234-2225
captandersons.com
Capt. Anderson's may be famous for famous wines and exclusive champagnes, but you'll also find 30A Beach Blonde on the menu!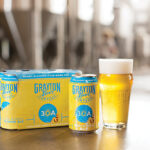 Paparazzi Gourmet Deli
2810 Thomas Drive, PCB | (850) 588-8244
Paparazzideli.com
Along with the fabulous food, Paparazzi's offers a fine selection of beer and wines, including several locally brewed craft beers. One of the more popular craft beers is 30A Beach Blonde Ale from Grayton Beer Company. This ale has a subtle citrus taste with a mild sweetness to go along with the beach atmosphere.