By Heather Bennett
Coronavirus has left the 2020-21 school year looking very different for many traditional students along The Emerald Coast. Whether parents chose the in-school or virtual distance learning option, this school year will be a memorable one for many. Students are either learning to navigate the new social distancing regulations set in place at their traditional school, or trying to create and adhere to a normal routine at home with distance learning. Many parents were very torn about their options this year, but there is another option some parents have turned to and it's been around for decades: homeschool.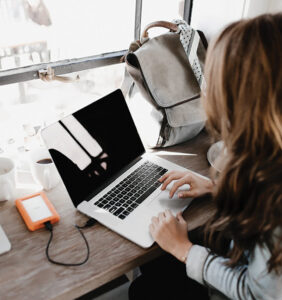 Choosing homeschool is on the rise in many states, including Florida. Over the last year, while Coronavirus has uprooted many students and families in relation to their learning, traditional homeschool students have had a sense of normalcy they could depend on when it comes to their education. While many social activities and in-person support group gatherings were cancelled, learning was not disrupted.
There are also many other reasons to homeschool your children. You can choose what they are being exposed to, what they are being taught, have a hand in their development, and spend more time with them while they are young. "One of the main reasons we chose homeschool was so we could grow our children strong in their faith, to have a strong relationship with their Creator," said Kelly Lee, a Bay County parent. "We wanted to focus on character building and help them learn about their interests, life skills and possible future careers."
Another good reason to choose homeschool is that parents can set the curriculum. You can teach your children skills that are no longer being offered in traditional schools. If your children are interested in specific subjects, you can spend more time on those areas of study. You can have a hands-on approach with real life experience. "We love the freedom," said Kelly. "While still being diligent in our school work, you can take field trips to places you just learned about, helping history become real."
As homeschooling families grow in number along the Gulf Coast, the community responds with enthusiastic efforts. Groups such as Emerald Coast Theater Company and Alfonso Company offer acting and dance classes during the normal school day to accommodate the needs of homeschooled children. Businesses such as the Gulfarium, Zoo World and Wonder Works promote special offers for homeschoolers to take advantage of enriching educational activities. Florida State now provides Florida's Virtual online school to meet the growing demand of homeschool options. It is more and more common to see families doing school at home in the Emerald coast area at large.
So how do you get started? What does homeschool require? The first thing you need to do is submit a Letter of Intent to your school district. You will have to develop a curriculum and keep a portfolio that lists all of the learning activities, reading material, and includes writings, workbooks, worksheets or creative materials your child has. Parents are also required to pay for an annual evaluation.
Many parents can be apprehensive about the loss of socialization their children are exposed to while attending traditional schools. Homeschooled children are still welcome to participate in extracurricular activities with peers in their school district. They can play sports, be on an academic team, or join theater. There are also many homeschool support groups that you can join. Children do not have to lose out on socializing.
If you are interested in learning more about homeschool in Florida, you can check out these resources:
Florida-Parent Educators Association: fpea.com
Home School Legal Defense Association: hslda.org
Homeschooling Florida: www.homeschoolingflorida.com