PCB Chamber New Member Spotlight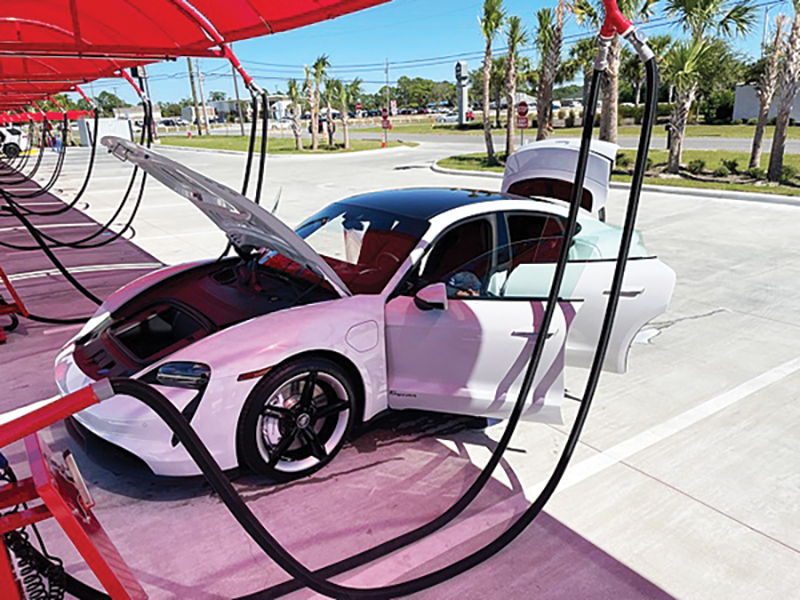 Back Beach Car Wash is the newest, state-of-the-art car wash in Panama City Beach.
We are located at 13605 Panama City Beach Parkway. We have the latest and greatest car wash equipment installed to get the best possible car wash. We start the wash by pressure washing your car first so none of the dirt goes to our brushes and other equipment. This way our brushes remain absolutely clean and we can in turn clean your car no matter how dirty it may be. After the pressure wash, the car goes through a technologically advanced tunnel with multiple bays to clean your car and give it the shine it deserves. Colored lights also make the process even more enjoyable. Kids love our carwash!
Once you go through the tunnel you can then enjoy vacuuming from the strongest vacuums of any car wash for free. Our spaces are the largest available in town so you don't have to worry about the next car's door hitting yours. We have 24 spots at vacuums so no one is ever rushing you. There you can use the fresh rags as well as air guns available for interior and exterior needs. In general, the car wash is the largest in town and you don't have to maneuver through any tight corners. We can take almost all sizes including trucks with large tires.
Come and enjoy the best car wash in town. We have the first month half-off deal going on for membership as well. Take advantage of the offer till it goes away!