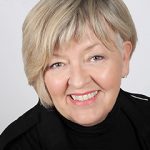 By Gail Pelto
Yep—record low interest rates! Are you ready to take advantage of them? Here's a few things to ponder, because there are a bunch of "maybes" on how these historically low interest rates might work for you:
• maybe you've accumulated some debt that you'd like to pay off;
• maybe you have some major repairs you'd like to make;
• maybe you'd like to create wealth and buy an investment property;
• maybe you'd like to lower your current monthly mortgage payment;
• maybe you're renting and you want to be a homeowner (you really should consider getting a home loan and pay your own mortgage rather than somebody else's);
• maybe you'd like a vacation home;
• or, maybe you'd like a financial cushion, just in case something comes up in the future.
Where do you start; who do you call? There are plenty of places to get a mortgage loan and the two most common are mortgage companies and banks—and both would love to lend you money. So, which one should you call? I say, "CALL BOTH!"
You may already have a relationship with a bank, which might make it easier for you to reach out to your local banker. When you work with a bank, the bank is the lender and they set their own rates. They might also offer special benefits or discounts to their existing customers. As of the day I'm writing this (July 22, 2020) Nellie Schlachter, with Synovus says, "Our bank is currently paying up to $2000 towards HELOC (home equity line of credit) closing costs," and here's the cool thing about getting a HELOC: the money's approved to give to you, it will be there when you need it and you PAY NOTHING unless you borrow from it! What a cushion, eh?!?
Mortgage Lenders often offer a larger variety of loan options, because they shop around, and they may be more forgiving of borrowers with damaged credit. Mortgage Lenders may also be more willing to negotiate on terms and, typically, they have a faster loan closing. Bonnie Manthey with Inlanta Mortgage, says, "When interest rates are this low, buyers can afford a lot more house than they can when interest rates go up by even just one point."
The best fit for you will depend on your particular home-buying scenario, as well as your finances and goals. So, do your homework and shop around. The important thing here is WE HAVE RECORD LOW INTEREST RATES! Let that work for you. Are you ready to take advantage of these rates and buy that investment property or you first home? I can help!
Gail Pelto is a full-time real estate professional and new agent mentor with Keller Williams. She is also a board member with the Rotary Club of Destin as well as the Mattie Kelly Arts Foundation and is the current president of the Destin Chapter of Master Networks. For information about real estate or If you are a local business professional and would like to learn more about Master Networks, please call her at 850.374.0454 or email to gail.pelto@kw.com. On Facebook, Destin Agent Gail – Emerald Coast Realtor and Master Networks, Destin Chapter.