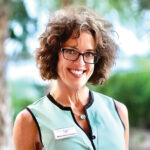 By Marta Rose-Thorpe
Life in the Grand Lagoon a.k.a. the "East End of Panama City Beach" is wonderful as we roll into February! The Thomas Drive Corridor is abuzz with activity, both in terms of new establishments developing and events being held every night in various locations. The Grand Lagoon Coalition, created to provide a platform for the revitalization and promotion of the Grand Lagoon area, has its 2021 events lined up, so get your calendars out and save some dates.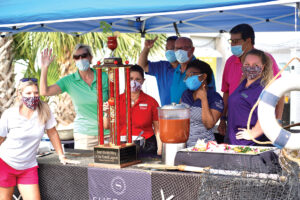 The Coalition's second Tacos & Tequila Fest, back by popular demand, happens Mother's Day Weekend on Saturday, May 8 at Hammerhead Fred's. This fierce but friendly competition is the ultimate quest to find the Grand Lagoon's best tequila cocktail and best taco, and everyone votes! Freedom Rocks, the coalition's Independence Weekend fireworks show off a barge in the middle of Grand Lagoon, happens on July 3. Pirates of the High Seas Fest, a weekend-long event over Columbus Weekend, takes place at Capt. Anderson's Marina on Sunday, October 10. And the Bloody Mary & Music Fest, the Coalitions long standing signature fall festival, happens on Saturday, November 6 back at the Sheraton PCB Golf Resort & Spa, following the second annual Grand Lagoon Golf Tournament taking place on Friday, November 5.
A key initiative of the Grand Lagoon Coalition is to build awareness for the unique personality of the Grand Lagoon. The area embodies an entrepreneurial spirit and sense of adventure, evidenced by its dense and diverse collection of independent owner-operated businesses, bars and restaurants and its popularity with locals and visitors seeking a Gateway to the Gulf… or path less traveled. The Coalition held its first meeting of the year in January, and a new Board of Directors was voted in. For 2021 the Board includes Pam Anderson of Capt. Anderson's Marina, President; Curtis Flower of Beach Liquors, Vice President; Grant Wittstruck of LAT30° Partners, Secretary; Terri Hoehn on Centennial Bank, Treasurer; Rob Hammer of Hammerhead Fred's, Events; Matt Sutherland of Sheraton Panama City Beach Golf & Spa Resort, Marketing; and Trudy White of Dat Cajun Place, Membership. The Coalition's website, GrandLagoon.com, was created to highlight the natural attributes of the Grand Lagoon and encourage visitors to explore all it has to offer. The Coalition also maintains social platforms on Facebook and Instagram to engage both locals and visitors and encourage them to share their experiences. Interested in what we're up to… or in possibly joining the Coalition? Visit our website and shoot us an email!
The new Capt. Anderson's Event Center, situated on the water between Capt. Anderson's Restaurant and The Grand Marlin, is alive with fun happenings! On Friday, February 12, check out Prom Night – Dancing Through the Decades. Did you miss your high school prom… or didn't have the ideal night you dreamed of? Well, this is your makeup – your redemption! From 7 to 10 PM dance your way through the 60's, 70's, 80's and up to current day tunes. Light hors d'oeuvres and spiked punch (!!!) will be served and SUIT UP for the Best Dressed Competition and Dance-Off. Tickets are $25 per person, available at the door.
Save the dates for Comedy & Cocktails (February 17 and March 17), The Pittman's Magical Variety Show (March 13), Bridal Expo (March 21), Parrothead Night on the Harbor (March 27), and Wine Down Wednesdays – Swirl. Smell. Sip. Repeat! (March 31).
For details on any of these events call Capt. Anderson's Event Center at 850.691.5653. Visit captainandersonseventcenter.com. Located at 5550 North Lagoon Drive.