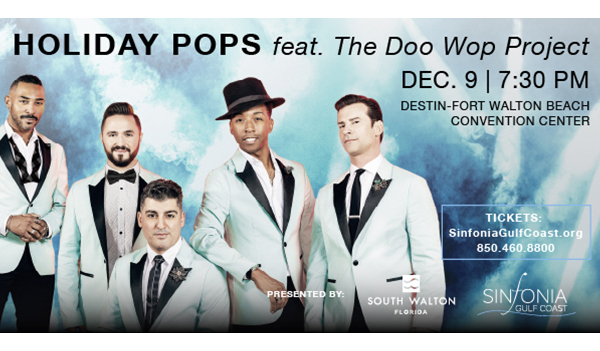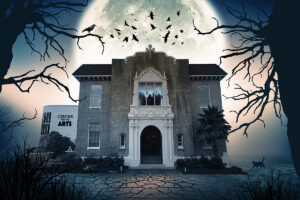 The Bay Arts team is excited to announce the opening of Fright Nights on Friday, October 28, 2022, promising it to be the most terrifying haunted attraction in Panama City this year.
"We are excited to be hosting an event of this nature in the Center for the Arts, right in the heart of historic downtown Panama City. With our great creative team and the amazing community support received, we have all the ingredients to create something really special for our community," said Jayson Kretzer, Executive Director of Bay Arts Alliance.
"For many years, the Jaycees Haunted House was a tradition we loved, but there hasn't been a haunted house experience down here since Hurricane Michael. Our team decided it was time to bring the screams back to downtown."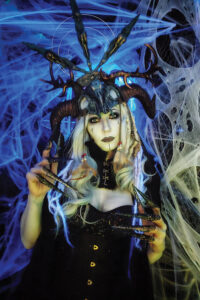 This year's haunt will feature the Raven Queen, a towering sorceress who some may remember from last year's haunted walking tour. According to the story, the development of downtown Panama City has encroached on the Raven Queen's domain, the Ravenwood Forest. Now, she has stormed into town with her minions to gather the souls of the citizens as restitution for this transgression. Brave guests will have to weave their way through Iktomi's spider cavern, avoid the Queen's hidden henchmen, and survive Ravenwood's Carnival of Souls in order to help break the Raven Queen's hold on Panama City.
"Planning Fright Nights has been a new experience for us since we are creating interactive pockets of terror throughout the entire building" said Tori Haudenschild, Education and Events Manager of Bay Arts Alliance. "It's been awesome to see the outpouring of support we've received from our community for this project…now I can't wait to scare the pants off of them!"
The tour is wheelchair accessible and recommended for audiences aged 12 & up. Bay Arts Alliance suggests that parents take into account their children's tolerance levels for jump scares, creepy scenes, and loud noises.
Fright Nights, located in the Center for the Arts building in historic downtown Panama City, will be open October 28, 29, & 31, with a special press and invite only preview on October 27. Admission ranges from $15-20, depending on the night. Tickets will be purchased at the door, which opens each night at 6 p.m. with sales closing at 9 p.m. There will be photo ops and vendors on site for those who survive the experience.
All the proceeds will go to support the mission of Bay Arts Alliance.