By Joanne MacPhee
Since opening in April 2015, Paul and Christine Christo have enjoyed building their clientele and watching their namesake Christo's Sports Bar and Grill grow and prosper to become a popular local hangout.
Their success is due in large part to their very hands-on approach to the day to day running of their restaurant. Christine works front of house in tandem with the wait staff, ensuring customers are kept happy, while Paul oversees the kitchen.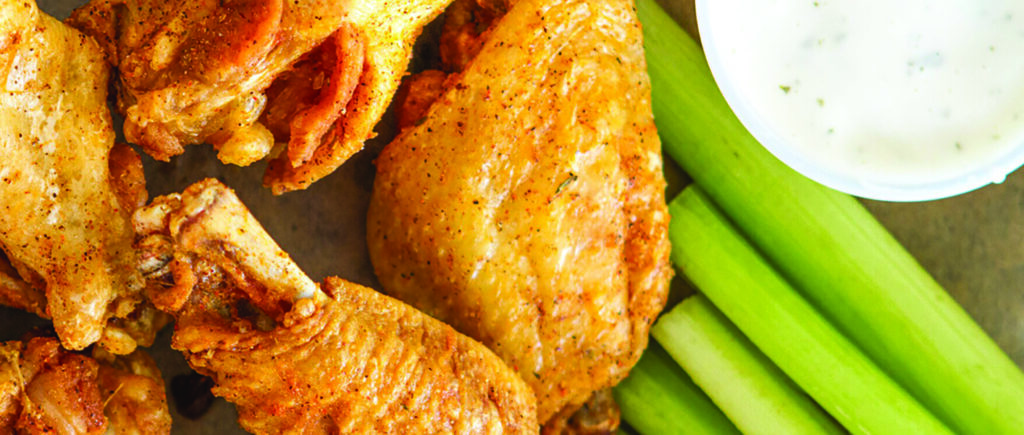 Another reason for their success is their commitment to keeping it fresh, and when it comes to the seafood, keeping it local. They rely on local fisherman Captain Jack Conzelman for their daily fresh catch. They even feature 'Fish Trax Marketplace' QR Codes on the menu, so using your phone, you can see exactly where and when your selected catch was caught.
Christine enjoys creating new recipes for the restaurant, especially the seasonal salads, ensuring there are a few healthier choices on the menu. Rest assured, there are also plenty of Sports Bar favorites to be had from chicken wings and burgers to tacos and quesadillas. Both Paul and Christine take pride in the fact that as much as eighty percent of their menu is made from scratch daily and everything is made to order. Paul's own specialty is the She Crab Soup.
The restaurant offers a full bar, featuring weekly drink specials created by the staff, who take pride in concocting new and enticing libations on a regular basis.
Nestled beside a gas station, just in front of the Hampton Inn on Thomas Drive, Christo's is an unexpected treasure. Initially, it was as a Huddle House before becoming a popular hangout called Time Out. When Paula and Christine purchased the property, it was operating under the name Half Time. Using the family name for their new enterprise was important to Paul, Christine and their son Palmer. The Christo family has a long and storied local history in Town, going back several generations. Paul's great-grandparents founded Christo's 5 & 10, back in 1921 and it operated until 1976, selling a variety of items from candy to pots and pans, with several locations all over the Southwest. Paul's parents were the original owners of Spinnakers, Runaway Island and 7 Seas, three enormously popular PCB restaurants. So, it seemed only appropriate that they keep the family's legacy alive and thriving through yet another generation and another successful business enterprise.
True to its Sports Bar roots, Christo's features no less than 25 flat screen TVs and is open Sundays during the regular football season. But immediately following Super Bowl Sunday, the restaurant reverts to its 'beach schedule' opening Monday through Saturday 11 a.m. to 11 p.m.
If you have not yet discovered this local gem, be sure to go in search of them soon! Christo's is located at 2903 Thomas Drive. Telephone 850 708 7878, or look for them on Facebook.