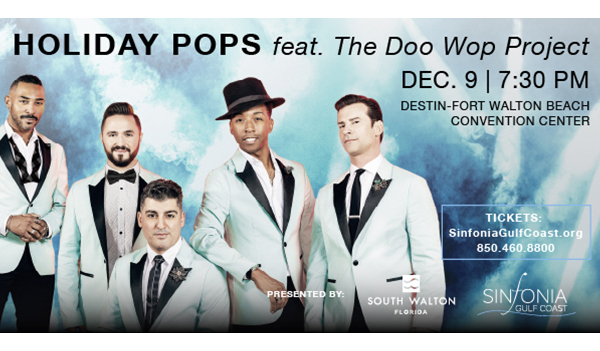 Spring is coming! Emerald Coast Theatre Company (ECTC) is staging two entertaining special live performance events sure to put a song in your heart and a smile on your face.
Both performances will be held at ECTC's performance space located at 560 Grand Boulevard in Grand Boulevard at Sandestin in Miramar Beach.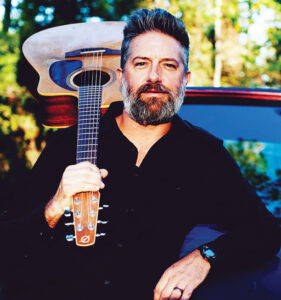 On Wednesday, March 16 join local singer-songwriter legends Forrest Williams and Bryan Kennedy for an unforgettable "unplugged" acoustic night with original songs and stories.
"Heartfelt laughter and music in an intimate setting paired with great beer and wine is the spring celebration we all need right now," said ECTC producing artistic director Nathanael Fisher.
Tickets are $30 for adults, $28 for seniors/military and $25 for students.
On Friday, April 1 ECTC presents Comedy on the Boulevard — no fooling! Local favorite funny man Jason Hedden hosts this evening of comedy featuring comedian headliner Jenn Weeks, a Florida-based comedian/host/actor/YouTuber.
Having performed in numerous comedy shows and clubs throughout the country, Weeks has opened for many national, touring comedians, including Bruce Bruce, Kountry Wayne, the late John Witherspoon, Miss Shirleen, Deon Cole and others.
Tickets to Comedy on the Boulevard are $30 for adults and $28 for seniors/military.
Arrive to the theater early to enjoy the display of original artwork in the ECTC Lobby Gallery exhibited in partnership with the Cultural Arts Alliance of Walton County. The exhibit features artwork by local artists. All the artwork is available for purchase. A portion of proceeds benefit ECTC and its theater education programs.
Tickets are $33 per person for adults, $31 for seniors (55 years-old and up)/military and $27 for students (must show ID). To purchase tickets call (850) 684-0323 or visit www.emeraldcoasttheatre.org.
Save the date for ECTC's final mainstage offerings: "Xanadu" (May 13-22).
We look forward to seeing you at the theatre, where we do community through the art of theatre! More information, registration information, and ticket purchases can all happen at www.EmeraldCoastTheatre.org or call the box office at (850) 684-0323.
Summer Camps
Parents! Summer is coming and ECTC has a bouquet of camps ready to inspire, educate, and entertain your child. From the Mini Player camps for Kindergarten through 1st grade to our Musical and Non-Musical production camps for 2nd Grade to 5th grade and Musical Theatre Intensive and Non Musical Production camp for 6th through 12th grade, we have what you are looking for. One of the great things about our summer camps is that it provides an opportunity for children to try something new- and very often fall in love with it! It's not just about summer camp, it's also about the joy of live theatre and how it can teach children teamwork, empathy, and literary skills. Last year almost all of our camps sold out so please be sure to register early. Also, don't let pricing be an issue, check out our scholarship for all the educational classes and camps! To find out more information and to register go to: emeraldcoasttheatre.org/summer-camps.