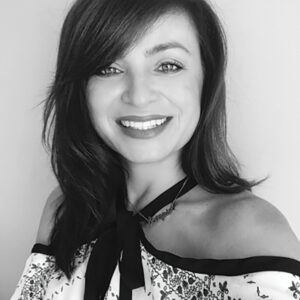 Sylvia Ignas has been a designer on the Gulf Coast for over twenty years. Originally from Poland, she came to the United States when she was eight years old and has resided in the area since she was eleven. In 1999, Sylvia received a Bachelor of Science in Interior Design from Florida State University. With experience from two local high-end design firms along the Gulf Coast right out of college, she has been self-employed as an interior designer since 2003.
Sylvia takes her clients' aesthetic and finds elements to incorporate that push the boundaries creating balanced and polished spaces. "Understanding my clients, what they want and elevating that aesthetic is the goal. Sometimes it is out of their comfort zone but in the end all my client's favorite design elements end up being those they took a leap of faith on. Most importantly your project, whether it be your home or a rental, is an investment. I want your space to be loved for a long time and it is important to me that the design of your space stands the test of time."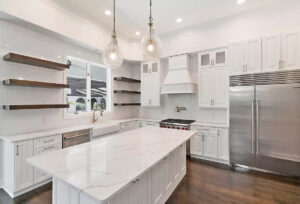 One of Sylvia's most recent projects was a modern facelift to a beautiful Spanish-inspired home. The space was brightened with a mix of modern touches but kept some traditional design elements which made it feel both luxurious, and fresh. A selection of a traditional cabinetry with a modern color, light countertops, and a beautiful dark stain on the custom shelving with the refinished wood floors creates a kitchen that is airy, inviting, and elegant. Modern, distressed tiles in light tones were selected for the sunroom and baths to create chic spaces. The master bath has Calacatta Marble tops, marble floors and marble tile, a beautiful and traditional European look, mixed with modern lighting and light color tones on the cabinetry and walls.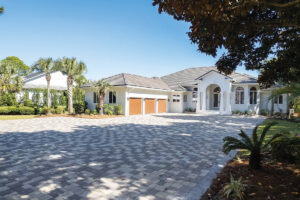 As well as the interior, the exterior also received a facelift. "Paint makes the biggest change when updating the exterior of your project. I chose a soft white for this project. In addition to paint, we updated the columns to a square modern shape, replaced the lighting fixtures, and selected these warm Spanish style doors keeping to the Spanish architecture of the home."
Sylvia works on all types of projects from small condo remodels to new construction. You can view more of her projects on Instagram @SylviaIgnas. If you would like to schedule a consultation, you can contact her via phone at (850) 865-0413 or via email at SylviaIgnas@me.com.