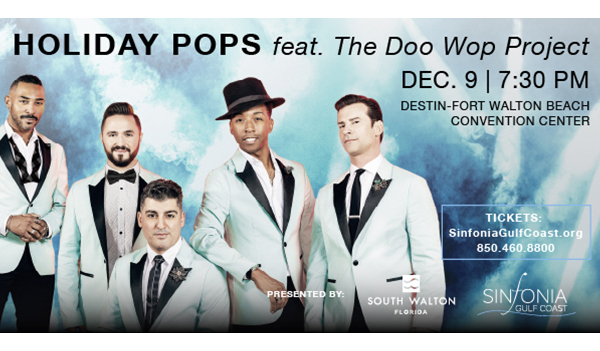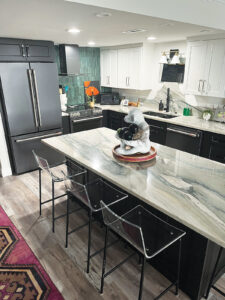 Sophisticated and classic, black has been making a comeback into interiors over the last few years. White cabinetry continues to be the most popular color in interior design and black is a stunning accent color, bringing a stark and impactful contrast into our white spaces and creating chic and timeless looks.
If you are thinking about a black and white kitchen space, we have some successful designs and ideas to share with you. A black island with white cabinets on the perimeter or all black lowers with white uppers are wonderful options. You can choose a black painted cabinet or a dark stain wood. The Onyx stain from DuraSupreme Cabinetry on a red oak or Knotty Alder is beautiful. A stained cabinet will also bring some texture into your space. Your countertop selection can help you decide if you want a smooth painted cabinet or to allow your cabinetry to bring texture in your space. Macaubus fantasy and White Macaubus quartzite are beautiful natural stones with lots of movement that look gorgeous on a black painting cabinet. These two stones have just enough dark veining to accentuate the black cabinetry and bring texture and pattern into the space. If you are thinking you'd like a white quartz countertop, a stain cabinet would be the perfect touch to bring in some texture. Nordic Storm is a new color from Vadara Quartz that is a lovely choice for a black and white kitchen or bath and would look lovely on a dark stained cabinet. Vadara explains their journey to this color as "the perfect contrast of light and shadow, a yin and yang of ice over waters so dark they appear black…we wanted to explore extremes of contrast and the striking balance of complete opposites."
Another great option for creating a black and white kitchen is choosing all white cabinetry with a dark countertop. Brazilian Mist honed granite or Negresco granite are great options for this look. We have many requests for something that looks like Soapstone. Soapstone is a beautiful stone but not a good option for a kitchen due to its high maintenance qualities, but recently I came across this Black diamond honed quartzite which is gorgeous and would be a fabulous option for someone looking for something similar to the look of soapstone. Quartzite is durable and if sealed properly will be stunning for years to come. If you are interested in using quartz in your kitchen, Caesarstone has a new color called Darcrest which has a honed finish and would also be a striking choice for this look.
If you have any questions about any of the natural stones or the new quartz colors available you can contact our showroom at (850) 236-6363 or just stop by. We are located at 17801 Ashley Dr. in Panama City Beach, and the Granite Plus team would be happy to assist you.