By Cheri Leistner
What do you get when you bring local women together from various backgrounds and careers to work toward the mission of improving life for all who live, work, or visit our community? You get the Women's Civic Club of Panama City Beach!
Formed in 1965, the Women's Civic Club of Panama City Beach is a not-for-profit organization that has always had the mission of improving life in the Panama City Beach community for all. But not only does the club work hard to fulfill this mission, they have fun doing it! Various fundraisers are held throughout the year, including a Dance and Silent Auction in February, an Arts and Craft Show in March, and a Todd Herendeen dinner and show in April. The members also volunteer to work at other events throughout the community, like the Florida Ironman race, and other local events. All proceeds earned at these events are then donated back into the local community to support worthy local charities, educational institutions, and safety and support organizations. The Women's Civic Club of PCB believes in creating a brighter future for all of Panama City Beach.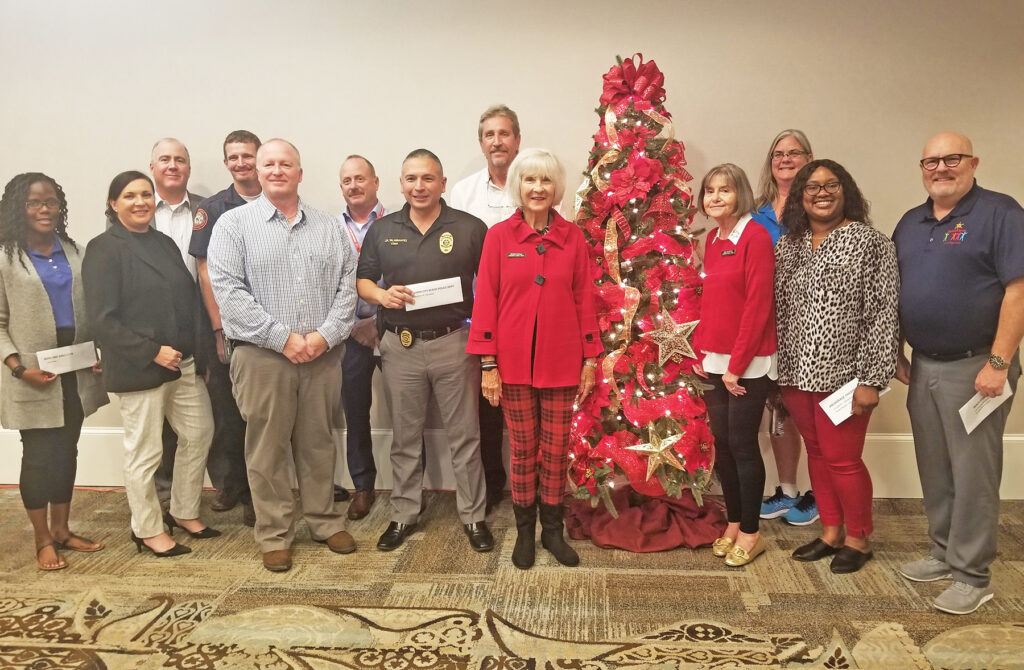 Some of the supported charities and organizations include the PCB Police Department, PCB area fire departments, Bay County Sheriff's Department, Beach Care Services, Gulf Beach Food Pantry, Anchorage Children's Home, PCB area schools and teachers, The Ark, and the PCB Library. Swim lessons are also provided for the participants of the Boys and Girls Club at Frank Brown Park. Scholarships have been endowed at Gulf Coast State College and annual college/technical school scholarships are awarded to graduating Arnold High School seniors. Various committees also support the Salvation Army Domestic Violence Program, area senior citizen homes, foster children, and more.
In addition to working for our community, the club members enjoy a monthly luncheon meeting and the opportunity to hear a speaker on topics ranging from organizing your home to learning of new opportunities in the area from our mayor. We also have regular fun activities for our members such as quarterly bunco parties.
When asked what the club means to First Vice President Nancy Stovall, she began by quoting Audrey Hepburn. "As you grow older, you will discover that you have two hands – one for helping yourself, the other for helping others." Nancy goes on to state, "The Women's Civic Club of PCB gives me the opportunity to work with and create friendships with a wonderful group of women and to help other others in the community." The ladies of the Women's Civic Club of PCB truly believe in and practice the club motto: "United for a Better Community"!
Membership in the club is open to ladies in the Panama City Beach community as well as Bay County and South Walton County. Luncheon meetings are held the first Thursday of each month, from September to May at various restaurants /event centers throughout PCB. Information on the club is available at our website, wccpcb.org, or contact us by email at womenscivicclub@aol.com. You may also follow our activities on our Facebook page, Women's Civic Club of PCB.