Dementia Family Pathways Hosts Dementia and Parkinson's Wellness Expo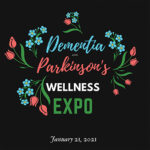 Dementia Family Pathways will host their 2nd annual Dementia and Parkinson's Wellness Expo January 21st, 2021. The event is FREE to the public, thanks to private donations and our generous sponsors. This much needed full-day seminar is an educational fundraising event. The money raised will go towards resources that increase understanding, awareness and advocacy for people living with Dementia and Parkinson's disease, their care partners, family and friends in our community.
To register and view seminar details, and to obtain information about Dementia Family Pathways' support groups visit: dementiafamilypathways.com
Fight Back Against Parkinson's Disease! Join 850 Strong Rock Steady Boxing
Rock Steady Boxing gives people with Parkinson's hope, by improving their quality of life through non-contact boxing-based fitness training. Rock Steady Boxing helps improve walking and loudness, promotes brain function and motor skills and increases stamina, energy and strength and halts the progression of the disease.
Grand re-opening at new location September 9th: Non-contact classes are offered 1:30 to 3 p.m. every Monday & Wednesday at Anytime Fitness Callaway, 856 North Tyndall Parkway, Callaway, FL 32404. For more information call Meghan O'Donoghue: 850.640.6150.
Not ready to venture out yet? No problem! Join the Dementia Family Pathways' special virtual Parkinson's Support Group meeting, via YouTube, Tuesday, September 8th. This special meeting will include representatives from the Council on Aging and the Lydell Conference Center. To find out more visit: shoutout.wix.com/so/39NFlP9pw.
HOPE Project
Need HOPE and help with PSTD, TBI, depression, anxiety, pain, marriage/family issues, spiritual concerns? The HOPE Project provides free Equine Assisted Therapy, therapuetic horse riding, resources and couseling for Veterans, First Responders and their families.
To find out more, or to volunteer call 850-896-4868, or find them on Facebook @HopeProject, Inc.
PCB Senior Center to Honor & Serve First Responders At October Cookout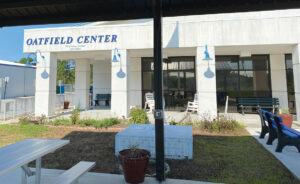 The PCB Senior Center will be hosting a 1st Responders and Members appreciation Lunch on Wednesday, October 7th, 11:30 a.m. – 1:30 p.m. This will be a safe, outdoor event. Your choice, take out or picnic style on the grounds of the Senior Center. The menu will include sloppy joes, hot dogs, baked beans, coleslaw, dessert and a drink. FREE to all 1st Responders and Senior Center members.
The Pregnancy Resource Center of Panama City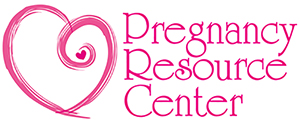 The Pregnancy Resource Center of Panama City has been serving women and men in Bay County for 37 years.
Volunteer nurses needed! Offering the following free and totally confidential services: pregnancy tests; ultrasounds; parenting classes; adoption information; post abortion recovery classes; abortion reversal pill; share the gospel of Jesus Christ.
Office hours: Mon.,Tues., Wed., Thur.—9:30 a.m.-4 p.m. Clinic Hours: Mon., Tues., Thur.—10 a.m.-4 p.m. Closed Friday.
The Pregancy Center is a faith-based, pro-life ministry and non-profit 501c3. Located at 701 Jenks Ave, Panama City, Fla 32401. Call 850-763-1100 or visit www.anotherheart.org. Executive Director, Pati Adams: pati@anotherheart.org.