Chorus SmartSecure Brings Harmony to Life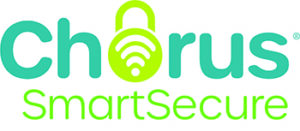 Chorus SmartSecure® is focused on bringing harmony to the lives of our customers. We serve our community by providing advanced smart home systems, monitored security, video surveillance, audio video solutions, and more. Our team has faithfully served individual homeowners and builder partners for over a decade.
Recently, one of our leaders, Tyler Nobles, relocated to Panama City Beach with the desire to serve and bring harmony to the lives of individuals, families, and businesses on the Gulf Coast. Today, we are excited to announce that this dream is now a reality. We are prepared to bring harmony to the lives of the Gulf Coast with innovative SmartHome, SmartSecure, and audio video solutions.
What makes Chorus SmartSecure® different? Our people. While bringing harmony to your life, our objective is to provide world class service and easy-to-use SmartHome, SmartSecure, and audio video solutions to our customers, while serving with integrity, courage, character, and perseverance in everything that we do.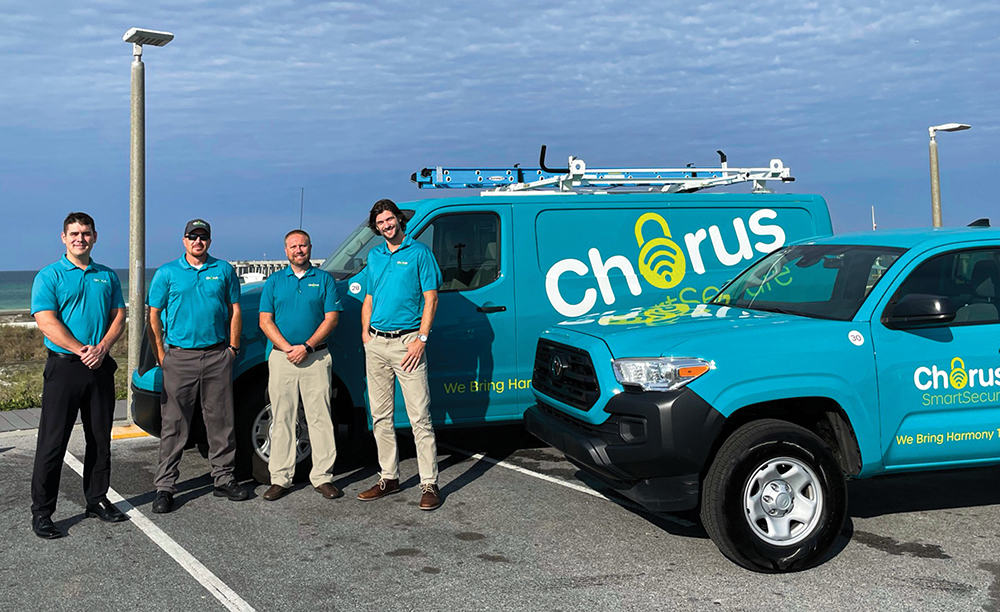 Chorus Serves Home Builders and Home Buyers.
From the beginning, one of our core areas of focus has been to serve home builders. We work closely with our builder partners to assist them in making sure their buyers receive top notch service and quality. Through the years, we have maintained our relationships as an easy subcontractor partner.
Homeowners want their homes to be SmartHomes. In the currently exploding housing market, 65 percent of homebuyers want to invest in their home through the purchase of smart technologies. These homebuyers desire the combined benefits of convenience, energy efficiency, smartphone integration and security. Chorus is ready to serve by offering 24/7 monitored security, video surveillance, smart locks, lights, thermostats and more. All of these features are combined into one, easy-to-use smart phone app. Chorus "Brings Harmony to Life" by making it easy for families to keep an eye on what matters most, even when they can't be there.
Chorus is Ready to Serve You
Each Chorus Team Member receives in depth training through Chorus University to ensure they are prepared to deliver the best solution and user experience. We are committed to serving customers with a smile and to completing our installations to the highest of standards. We believe every little thing matters. A lot. And we remind ourselves of that daily. Every interaction, every installation, every feature of your system function is there to serve you. That doesn't happen by accident, it is intentional. And we are committed to deliver on each aspect of your experience with us. We call it The Chorus Way!
We strive to be different by providing user friendly systems that any member of the family can enjoy including personalized tutorials so you can get the most out of your investment. After installation, our 24/7 call center and our customer service team are available to assist with your future questions and needs.
Please check out our website at callchorus.com or give us a call at (850) 290-5882 so we can custom tailor a system for your home or business. We look forward to being your low-voltage and smart home partner! FL#EG13000748
---
PCB Chamber Welcomes New Members

AIRials & More, LLC
(850) 252-3622
aerialsandmore@gmail.com
Choice Cleaning of PCB
(850) 890-7278
daliciaheard@yahoo.com
Friends of St. Andrews State Park
(850) 708-6100
kb7509@gmail.com
H & R Block – on the Beach
(850) 233-5225
lisa.kern@hrblock.com
Maddie's La Casita
(850) 784-6817
mariagal1980@yahoo.com
Pet Care By Kim
(617) 842-0699
skylar275@gmail.com
Salty Taps Event Trailer
(850) 919-8277
bobby@saltyhobo.com
AXE 850
(850) 819-9966
info@axe850.com
Every Child Home
(850) 254-8494
info@everychildhome.com
HLIS
(334) 791-9326
mark@hlispro.com
LPGA Amateur Upper Coast Florida
rebecca@mna-cpa.com
Mary Kay – Benicia Valentine
(828) 557-0168
flasugarplum@gmail.com
Panhandle Patio
(850) 481-1010
lynsey@panhandlepatio.com
Perry & Young
(850) 215-7777
lperry@perry-young.com
Ram Jack
(850) 792-7048
glen@ramjacksf.com
White Construction Company
(850) 308-1857
chadp@whiteconst.com
Alignment Bay County
(850) 913-3284
abright@alignmentbaycounty.org
Club 360
(850) 769-3357
club360bay@gmail.com
Fat and Weird Cookie
fatandweirdcookie@gmail.com
Kenneth Frame
Watermark at Urban Blu
(850) 775-8475
hvandermark@watermarkapartments.com