New art has come to Downtown Panama City as we welcome in the new year.
The Center for the Arts will be displaying two new exhibits this January in the Miller and cafe galleries from Friday, January 7, until Saturday, January 29.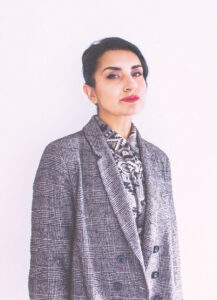 Both the Miller and cafe galleries this month feature local artist and photographer Cana Yilmaz. Originally from Turkey, then born and raised near Stuttgart, Germany, Cana finds inspiration for her work in the honesty of the human experience. Yilmaz is an experienced screenwriter, director, and specializes in street photography.
In the Miller gallery her show is titled, "Down South" and depicts the beautiful encounters Yilmaz has experienced while in southern states. "Cana's work is very moving and each photograph tells a story, visitors can expect to see raw portraits and honest scenes of southern living," said Anastasia Dengerud, exhibition coordinator of the Center for the Arts.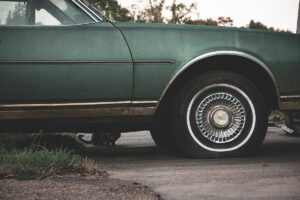 "I had no idea how many abandoned houses and areas there are in the South," said Cana when asked about the story behind this exhibit. "From Europe we don't really see this side of America in the media. In some places it seems like time stood still. This series means a lot to me because I have had beautiful encounters and even though we communicated only through 1-2 sentences, smiles, and a portrait, I will never forget how enriching some of them were."
Yilmaz's work in the cafe gallery will be a series of photos taken in Istanbul. "My grandfather lived in Istanbul and at some point I decided to travel there on a regular basis to get to know this amazing city and learn more about my roots," said Yilmaz. "Its position being between the Western and the Eastern world, its rich history and culture, its people is very inspiring."
The arrival of the new year does not mean Christmas has left the building. "We wanted to keep the holiday cheer going a little longer as we transition into the new year," said Jayson Kretzer, executive director of Bay Arts. If you did not get to see the "Life as a Rockette," or the Holiday Higby exhibits in December of 2021, you still have an opportunity to enjoy them until Saturday, January 22nd.
In the main gallery, we are continuing the celebration of one of America's favorite dance companies through the experience of local artist Sonya Livingston. Sonya started her professional dance career at the age of sixteen with the Radio City Music Hall Rockettes, where her career spanned twenty-one years. This exhibition is a timeless story told through historic photographs and dazzling costumes that will transport you to Radio City Music Hall.
A closing reception will be held this month on Friday, January 21, from 5-7 p.m. Join us for complimentary wine, hors d'oeuvres, and a chance to meet our exhibiting artist.