The Panama City Center for the Arts opened three new exhibitions on October 2. These include "Cut From the Same Cloth'' by a collective of artists from different areas of the world; a showcase of work by Katherine Voorhis; and the Haunted Higby Spider Cavern, a creepy immersive experience created by the Bay Arts Alliance team.
"October is always a special month for us," said Jayson Kretzer, executive director of Bay Arts Alliance. "This year we are bringing back our immersive gallery and the haunted walking tour, plus we'll be part of the fall festival at the end of the month, so it promises to be even more awesome than usual."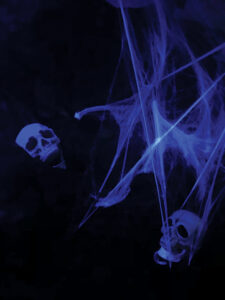 The Haunted Higby gallery, a family-friendly immersive walkthrough experience titled, "The Spider Cavern," is a continuation of last year's story of the Raven Queen, featuring one of her creepy pets, Iktomi, the Arachnid of the Ravenwood Forest. Visitors will be able to explore the Spider Cavern and uncover surreal artwork by 3D chalk artists, Chris Carlson and Nate Baranowski, both featured artists from the FLLUXE Arts Festival that happened last May in downtown Panama City.
"We are always looking for new ways to bring art experiences to our community," said Tori Haudenschild, Education Coordinator for Bay Arts Alliance, "with the haunted gallery, it's less about trying to be scary and more about trying to transport visitors to another place and time."
In both the Main and Miller galleries, an exhibition of five different artists will be on display throughout the building.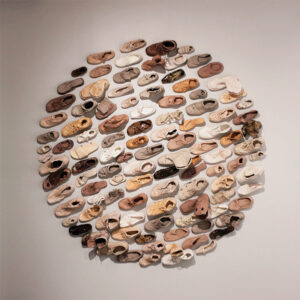 The exhibition titled, "Cut From the Same Cloth" will feature the artists Diego Loya, Jiayi Li, Paméla Simard, Monir Madkour, and Sydni Gause as a collective and also speak to their individual practices.
"We pride ourselves on being so different but very similar. All members of our collective are from different areas in the world, we speak different languages and carry diverse experiences that enriches who we are as a whole. We're super proud of that and can't wait to share it with the Panama City community," said Sydni Gause, adjunct Professor of Art at GCSC.
You can expect to see sculptures, blown glass, and other various art piece installations among this group of skilled artists in both galleries.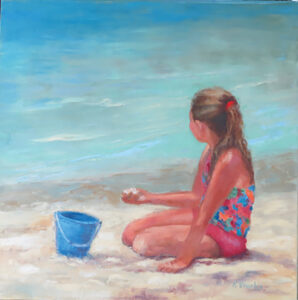 Local artist Katherine Voorhis will have her paintings featured in the Cafe. Born in England and then raised in Canada and California, her occupation eventually brought Katherine to Panama City. She has been making art for 25 years; assisting her mother with an art class is what helped her take an interest in painting. Katherine came into her style of art from many lessons and workshops with multiple artists.
"I'm very excited to see Kathy's work on display in the cafe," said Anastasia Dengerud, exhibition coordinator at the Center for the Arts. "We chatted for a quite while about exhibiting her paintings and now we can share her talent with everyone who visits the Center!"
The October exhibitions will be on display for the duration of the month until October 30 at 5 p.m.
The Center for the Arts will be open from 10 a.m. to 5 p.m. Tuesday through Thursday, Friday 10 a.m. to 7 p.m., and Saturday 10 a.m. to 5 p.m.