Public Works Director Kelly Jenkins recently told City Council members that Bay Parkway, Phase II, is on schedule for a 2021 completion.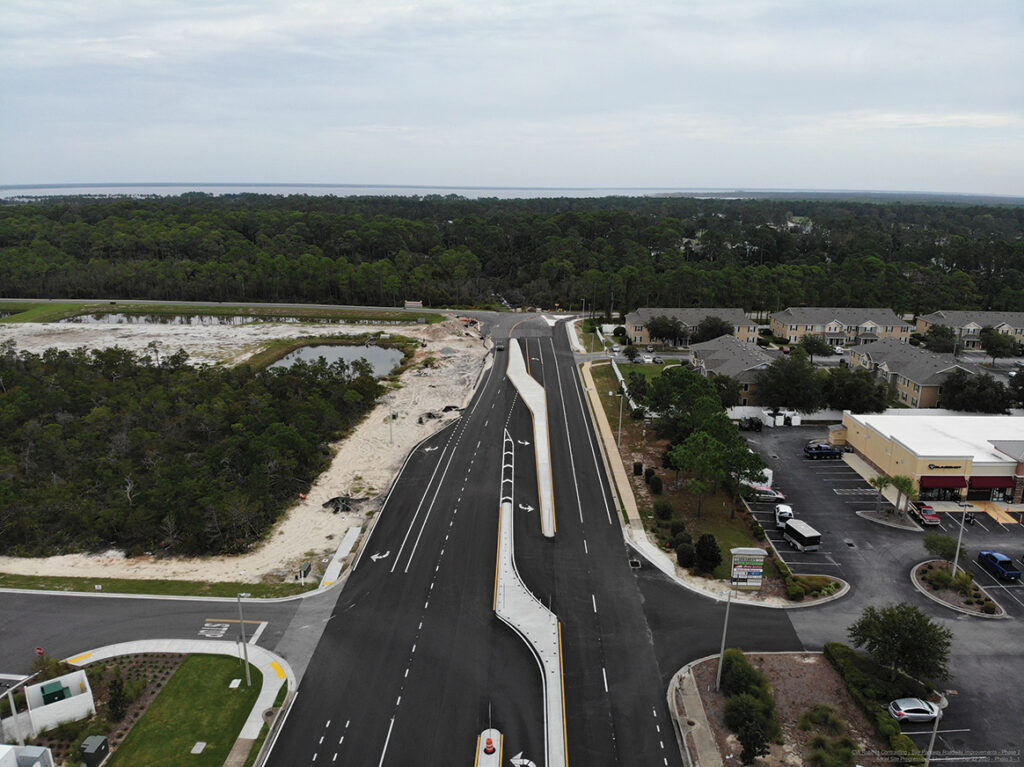 Jenkins said construction of the 2.71-mile bypass road is expected to be open by early spring despite heavy rainfall this summer and fall, resulting in 18 rain days. Phase II began in April. This segment of the Parkway begins at North Pier Park Drive and ends at Nautilus Street. Jenkins thanked Councilman Geoff McConnell for reaching out to Congressman Neal Dunn to help facilitate a U.S. Army Corps of Engineers permit to keep construction moving.
As part of the construction, a small portion of Gayle's Trails at Colony Club will be closed for approximately two months later in the year. When that closure is scheduled, it will come back before the City Council.
Segment 1 of Bay Parkway opened in 2017 and runs from State Road 79 to North Pier Park Drive, where the new segment begins. Bay Parkway will serve to relieve daily traffic on Panama City Beach Parkway and serve as a hurricane evacuation route. The Parkway is being constructed as part of a public-private partnership with Panama City Beach, Bay County, the Florida Department of Transportation (FDOT) and the St. Joe Company.
C.W. Roberts is the contractor on Phase II.
Jenkins full presentation to the Council can be viewed on the city's website https://www.pcgov.org.