By Raveen Kilgore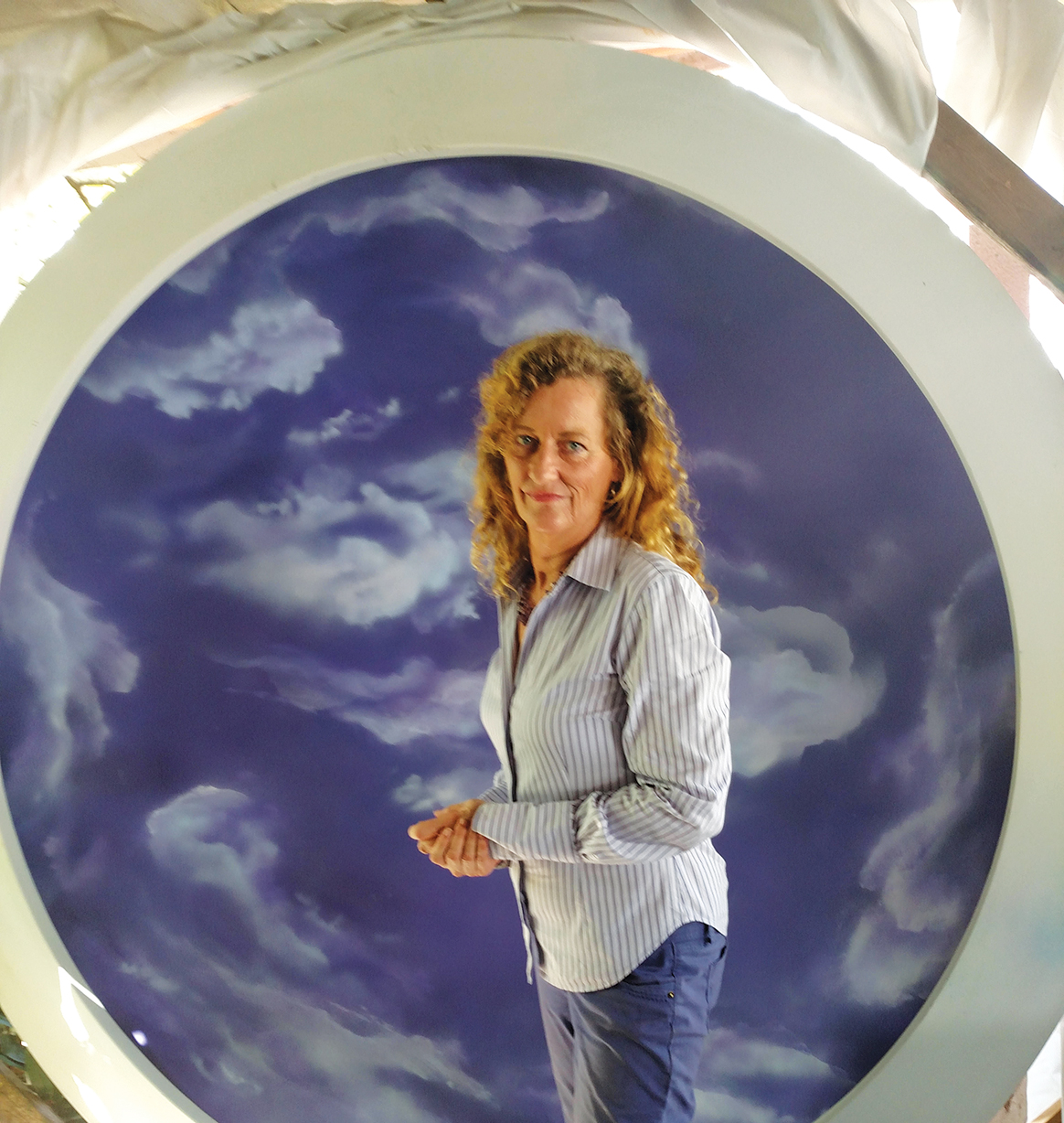 Colleen Greene grew up in a family that emphasized the value of art and music in everyday life. This reality led artist Colleen Greene down a path that has included a diverse array of artistic pursuits. Part of an Air Force family, Colleen and her four siblings were taught the importance of expressing themselves through art, and for a period of over 30 years, the family created a variety of art together. "We worked together as an innovative team creating an extensive assortment of art forms," she tells me.
This type of creativity taught Colleen that there were no limits to the types of art she could create. However it was in California, where she spent most of her artistic career, that Colleen's love for hand painting ceramic tile design was born. "Ceramic tile has always been my favorite," says Colleen. "I open my ceramic kilns in the morning and it's like… Christmas. The tile is bright, shiny, and they show their true colors of what glazes I have applied to them the day before."
Collen uses her skill for ceramic tile to help her clients with their homes, swimming pools, corporate businesses, and even restaurant design. Considering her upbringing, it's no surprise that Colleen has expertise in other forms of art as well. "I moved to Panama City from California, and people have discovered I do more than just hand-painted tile," Colleen explains.
In fact, Colleen is also a master of water features, murals, and even sculpting, leaving her mark all around Panama City. "I just finished two separate night sky scenes on 7 foot fiberglass ceiling domes, installed in the 25 foot tall entryway of two houses working with Tom Gladstone LLC, and on another creative side I painted two large three dimensional turtles." These painted turtle statues are now on view at the Panama City Beach Public Library and also Panama City Beach City Hall.
As Colleen's love for art has grown over the years, so has her love for the clients on the receiving end of her artistic endeavors. "The fun part of my job is interpreting client ideas," she explains. "My focus is directed to target the clients' key design intentions." Colleen's appreciation for her clients runs deep, as she believes that they are a major source of her inspiration for bringing out her creativity. "Public committees and individual clients have been my source of inspiration as they bring the "what-if" factor to the table of my creative art. My clients have helped me develop art from traditional to abstract over the many years," she says.
Colleen Greene is a multi-talented artist, who has, over time, honed her already keen artistic vision. Her skillful hands and inventive mind are able to bring to life the ideas that many of her clients are unable to construct themselves. "My creative art experience has been a lifestyle rather than a job," Colleen reveals. Whether it is with ceramic tile design, water features, murals, or even sculpting, choosing to have Colleen on your side for your future artistic ventures is always a wise choice.
Colleen can be reached by email at greenecolleen4@gmail.com.