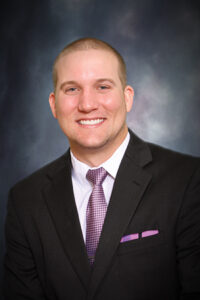 By Kristopher McLean, President and CEO,
Panama City Beach Chamber of Commerce
Established in 1987, the Panama City Beach Chamber of Commerce proudly serves its members within Panama City Beach, Panama City, Lynn Haven, Mexico Beach, 30A, Destin and other surrounding areas or as we say, Bay County and beyond. The Panama City Beach Chamber is a 501(c)(6) not-for-profit member organization, established to advocate for and partner with our members to support, encourage, and expand business development and tourism, thereby enhancing the quality of life in our community.
When you join the Panama City Beach Chamber, you invest in your own success and the success of the community. Quickly approaching 1,300 members, we are becoming one of the largest Chambers in the region. This would not be possible without the strong leadership of my Chairman, Matt Griffitts, and my amazing team: Jena Liles, CFO; Shannon Richmond, Vice President – Director of Membership Services; Missy Holmes, Business Support Director; Tiffiney Carter, Director of Communications & Design; and Lynsie Sisk, Director of Marketing and Events.
One of the most important roles that the Panama City Beach Chamber serves is connecting business to business and providing tools and resources for their success. Our Chamber hosts both large and small events every month to bring the membership and community together. Those events include the Annual Women's Work-Life Symposium, Panama City Beach Marathon, Awards Dinner, Golf Classic, After Hours, and Friday at the Beach. We also have different committees for the membership to network and volunteer. Due to COVID-19, most of our events this year have been postponed but we look forward to holding them once again as Governor Ron DeSantis recently announced Florida's move into Phase 3 of his Safe. Smart. Step-By-Step Plan for Florida's Recovery. It's very rewarding seeing the membership come together and it's even more rewarding that a portion of the proceeds collected at some of our events are given to local non-profit organizations, FSU-PC, GCSC, Bay District schools, and other volunteer groups.
The Panama City Beach Chamber also serves as an information hub for the visitors coming to our destination. We offer our award-winning magazine called The Circuit, which features bi-monthly themed issues, and our Annual Visitor/Relocation Guide that highlights the Bay County area. Our lobby is full of information about all the attractions, accommodations, restaurants, and other local businesses in the area—which we use to promote our entire membership.
I am very proud of everything our Chamber accomplishes year after year. The success of our community depends on the success of the businesses and we are here to support both. For more information about our organization and the benefits we provide, please visit our website www.PCBeach.org or call (850) 235-1159.