Owning a Pool is the Fun Part – We Take Care of the Rest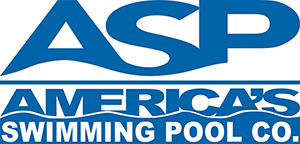 America's Swimming Pool Company, or ASP, is a leader in the swimming pool service industry. We are a locally owned and operated business in Panama City with the resources and backing of a national brand. We provide our customers with a wide variety of efficient and dependable pool services. We are a one-stop-shop for all pool cleanings, maintenance, repairs, renovations, pool inspections, and commercial pool services.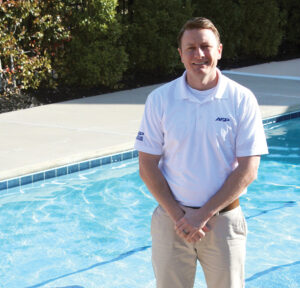 Our mission at ASP is to create superior value for pool customers in all that we do by leveraging technology, superior knowledge, higher standards, and the relentless pursuit of excellence.
We Make a Splash with Our Customers. We help take all the stress and effort out of pool ownership. Part of what makes ASP's service so valuable is our commitment to creating custom maintenance plans for each customer's needs and budget. We are able to provide superior value for customers of all kinds, from homeowners and landlords to property managers. Our goal is to make sure our customers are happy with their pool service.
ASP pool professionals remain focused on keeping pool water safe for all swimmers. Custom pool maintenance plans from ASP give homeowners peace of mind. Our pool service techs are trained to educate pool owners on practicing healthy swimming habits, understanding proper care for pool equipment, and learning how weekly pool cleanings can reduce the spread of recreational water illnesses.
Why ASP? Why do pool owners trust ASP for outstanding swimming pool service in Panama City? 1) Technology – ASP's proprietary software platform, PoolOps©, automatically emails you a weekly digital report after each visit that includes the time of service, services performed, chemical balance, chemicals added and a picture of your cleaning swimming pool. 2) Professional Service – We use superior training programs, rigorous certification requirements, comprehensive employee background checks, and higher insurance protection. 3) Knowledge and Experience – The Panama City team are trained and certified pool professionals who have completed ASP's nationally recognized training program.
Create Your Backyard Oasis. The more time pool owners are spending at home, the more they realize the importance of upgrading their backyard aesthetics and transforming their pool area to the mini oasis they always wanted. We can help upgrade your pool with energy efficient equipment, add custom features, resurfacing, liner replacement, and much more.
This pool season, and throughout the year, make sure your pool is kept healthy, properly maintained, and looking its best. Contact one of our certified pool professionals, for your swimming pool service needs by visiting asppanamacity.com, email pcboffice@asppoolco.com, or call (850) 604-4417. Find America's Swimming Pool Company of Panama City on Facebook @asppanamacity.