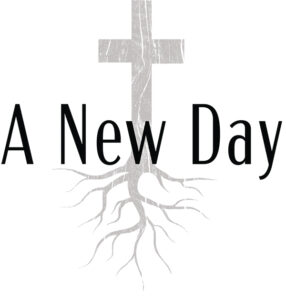 A New Day is a transitional assistance program aimed at helping individuals recovering from a traumatic life event. This local 501(c)(3) nonprofit successfully supports individuals who are ready to take the next step in self-help, as they reenter our Bay County community. A New Day is particularly focused on reaching out to those struggling from post-traumatic events such as addiction, incarceration, military service and sexual abuse.
A New Day was created to provide a missing piece in the successful community reentry continuum. Their program picks-up once an individual has completed a treatment or rehabilitation program, or when an individual is released from incarceration and returns to Bay County. A New Day provides Participants with individual consultation and referrals to local resources to support them becoming successful members in our community.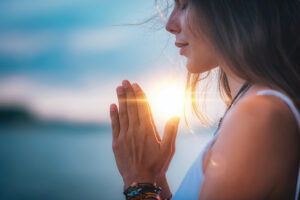 Founder and United States Air Force Veteran Ben Nelson explains further "A New Day was created from a vision to help people right here in Bay County, where we all work and live. It is a God-led, community-supported mission, and all our services are provided free of charge to those we help. We are forever thankful to our Partner Affiliates and volunteers for their continued support in helping us, help those who are in need in our community."
A New Day concentrates its support in three principle areas – employment, continued mental and physical healthcare and spiritual strength and growth. Much like the three legs on a stool' concept – A New Day supports mind, body, and soul. The Charity is a Safe Place for individuals to receive encouragement, prayer, community support.
A New Day attributes its success to its partnership with over 270 local employers, medical providers, and spiritual leaders throughout the County. Their partners include local professionals who have either agreed to employ those in the program, help them receive the mental and physical medical support they need, or pray for them and welcome them into their churches.
A New Day has also partnered with the Bay County Sheriff's Office Jail and Bay Correctional and Rehabilitation Facility Prison, providing prerelease transitional planning and post-release support for successful return to our community. Additionally, A New Day works with Career Source Gulf Coast to provide a wealth of additional employment support.
A New Day Community Transitional Resource Center is conveniently located off Front Beach Road, just pass the Hathaway Bridge, at 2019 Wilkinson Avenue. The facility provides a safe place for Participants to work on their individual transition plan and participate in health group activities. Resources at the Center include a modest work out area, with exercise equipment, a computer room, library, art area and kitchen. There is also a private, sound-proof counselling room where Participants can work one-on-one with their mentors, as well as a large meeting area for healthy, safe, life-skills, spiritually based, recovery-oriented meetings.
Currently run exclusively by volunteers, A New Day is only open on Wednesdays from 9 a.m. to 5 p.m. However, there is a Men's Bible Study on Tuesday nights, and it is hoped with funding, that they will soon be able to offer a weekly Veteran's Support Group meeting. Interested Participants are encouraged to follow A New Day on Facebook, to find information on upcoming events.
In closing Mr. Nelson noted "We know that there is a great and ever-growing need for our services in this community and we are eager to extend our programs and be able to open more than once a week. To this end, we are always in search of more volunteers and additional funding. We also want the public to know that we welcome any individual, group, or organizations that may wish to lead safe, spiritual, recovery-oriented meetings in our facility."
Those wishing to learn more about A New Day and its services, volunteer or donate, may call: 850-249-5476, or visit their website www.anewdaypcb.org.