Shopping-for-a-cause is not a new concept, and when you step into a room with hundreds of items priced at $1 or less, you're going to need a bag! This is exactly what happened at Grace Presbyterian Church off Airport Road, inside their fellowship hall, as they hosted their Annual 2-Day Yard Sale benefitting the Humble House Ministries. Doors opened Friday, August 20, 2021, at 7:30 a.m., but eager customers were waiting outside for the doors to open as early as 7 a.m.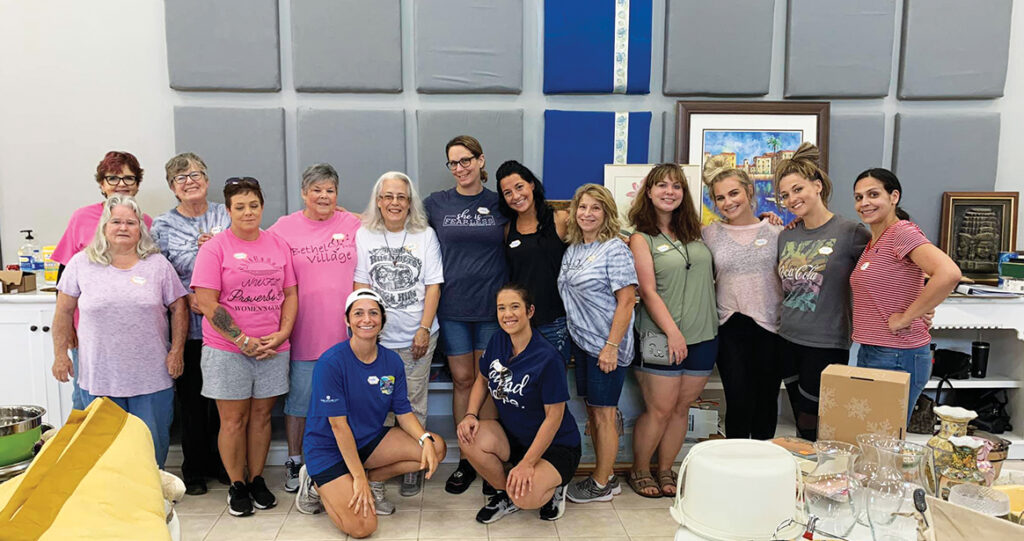 $3,650 was raised over the course of 12 hours. The sale was organized by the N.W.F.L. Proverbs 31 Women's Guild, a local volunteer organization comprised of women of all ages and church affiliations who meet monthly to support the Humble House Ministries. The group's major role is to provide for the needs of the women within the Humble House program. Needs this group has met year-to-date include security cameras for the homes, resident dental needs, car phone, and a celebratory Mother's Day dinner for the women and families in the program. This yard sale fundraiser made 100% profit with all items being donated in addition to bake-sale items.
The Guild consists of women of noble character, as described in Proverbs 31, having eager hands to aid in the mission of restoring women via Christian discipleship. There are currently 64 members and meet the second Monday of each month at 11 a.m. at Grace Presbyterian Church in Panama City, Florida. Board members include: Rebecca Jeffres, Debra Baublis, Ronnie Wilson, and Gerri Jasperson. To find out more, visit the group's Facebook page at www.facebook.com/groups/www.humblehouseministries.org/about.
The mission of the Humble House Ministries, INC. is to help those in addiction by providing a safe, residential environment, discipling them through Bible-centered teaching, and equipping them to live God honoring lives.