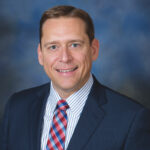 Property tax notices are in the mail and the 2021 tax roll is officially open for collection. Bay County Tax Collector Chuck Perdue is encouraging taxpayers to pay online to save gas, time, and money this tax year.
Since 2018 the tax collector's office has made significant improvements to their property tax portal to allow for easier navigation of the site, including searching for property tax accounts, providing for the ability to pay multiple properties at once, and providing different online payment options including e-check, PayPal and debit/credit cards.
"I encourage customers who are able to do so to pay online. We've simplified the process and added features to make it easy,'' said Perdue. "I think everyone is really wanting to stretch their dollars the best they can, so I strongly encourage our customers paying online to utilize the e-check option as this payment method will avoid any added convenience fees charged by the payment processors. Taxpayers can also save money by paying by November 30 to take advantage of the 4% discount. The discounted amount is already calculated in the online amount due."
In addition to paying property taxes, the tax portal site also allows customers to view and print their tax notice as well as their receipt. Once an online payment is processed, a receipt number is added to the bottom of the online bill which serves as the customer's receipt. If a customer is interested in receiving their tax notice electronically, they can sign-up for this service through the portal and also enroll in the Installment Plan for the 2022 taxes should they so desire.
For those taxpayers who prefer not to pay online, the traditional mail-in option is encouraged. Individuals who like to hand deliver the payment can utilize the drop boxes located inside and outside of every office location to avoid a wait in the lobby.
"The goal for our office is really to minimize the number of customers having to travel to visit us and having to wait in our lobby," said Perdue. "Some of our other services such as driver license and titling services can get lengthy so we want to provide convenient payment options for our taxpayers to make efficient use of their time."
The R.A.T.E. program is designed to provide extra community outreach during the high discount period utilizing partnerships with area businesses in more remote areas of the county. To access all of the dates, times and locations for the R.A.T.E. program, please scan the QR Code with your smart phone to be directed to the webpage. Dates and times are subject to change due to COVID-19 protocols, so this webpage allows us to provide the most updated information.
For more information regarding services provided by the Bay County Tax Collector's Office, please visit BayTaxCollector.com. For the latest information and updates follow them on social media- Facebook, Twitter and Instagram.